Ola, Uber drivers' strike: Protest hits Mumbai the most, surge pricing pinches pockets; southern Indian cities unaffected
The indefinite strike by drivers of app-based cab aggregators Ola and Uber continued on Tuesday in Mumbai with office commuters suffering the most
The indefinite strike by the drivers of app-based cab aggregators Ola and Uber continued in Mumbai on Tuesday, with office-goers, who use the app-based service every morning, suffering the most.
Cab hailing times were longer than usual all thanks to the strike. The worst-hit were people looking for cabs to or from the airport and railway stations. Cab fairs surged early Tuesday morning, and some office-goers in the city had to pay almost double the usual fare for a ride to their workplaces.
In Mumbai alone, there are over 45,000 such cabs but a slump in business has seen a drop of about 20 percent in their numbers. Cab-hailing companies have so far maintained their distance from the issue.
However, the strike had little impact in southern India. In cities like Cochin, Chennai, Coimbatore and Hyderabad there was no impact of the strike and fleets were operating normally, according to The Indian Express. In Karnataka, there are about 70 lakh taxi drivers of which 30 lakh operate with online aggregators like Ola and Uber, The Indian Express reported.
According to The Economic Times, the current strike is expected to end within a week.
On Monday, commuters in Pune too faced difficulties when looking to hire cabs. According to the Hindustan Times, there are as may as 25,000 cabs affiliated with app-based aggregators in Pune.
The strike was called by the transport wing of the Raj Thackeray-led Maharashtra Navnirman Sena. The party said the strike was called because drivers are struggling to cover costs due to falling business. The Mumbai Taximen's Union, the biggest taxi union in the financial capital, said they will not support the strike.
Earlier, the MNS appealed to commuters to make alternative arrangements and "support the fight for justice" for Ola and Uber drivers.
Driver-demands include deciding fares according to the cost of the vehicle and reinstating blacklisted drivers who were given low ratings by passengers.
With inputs from agencies.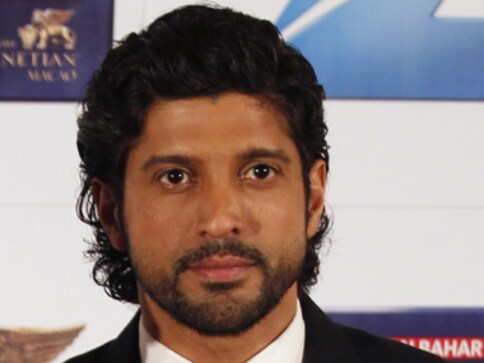 Entertainment
After Farhan Akhtar refused to cough up the money demanded by MNS chief Raj Thackeray, the political party in its usual style has threatened the makers.
India
Raj Thackeray has said Maharashtra Navnirman Sena (MNS) workers who get beaten up will have no place in the party
India
Activists of the Maharashtra Navnirman Sena (MNS) have pulled down Gujarati signboards at some commercial establishments in the district.