Ola, Uber don't have business models, simply out to destroy public transport ecosystem
By persistent lobbying they have admitted that all that keeps them running is dollops of cheap capital on a regular basis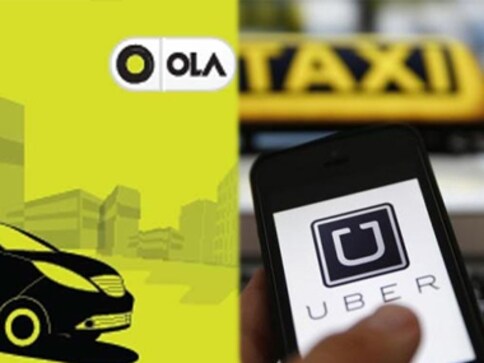 One of the silliest thing that the founders of Ola and Meru Cabs have done in recent times is asking government for protection from global competition like Uber.
Lobbying by Ola and Meru shows they have broken ranks with new age entrepreneurs. Especially, those who pride themselves as disruptors, innovators and capable of succeeding without the government's help. The founders of these companies are banging the doors of the bureaucrats much like the Bombay Club of the years past. They have formed an association Radio Taxi Association of India to lobby the government against Uber as a foreign company.
Inviting government intervention these companies have revealed there Achilles' heel. They have proved beyond doubt that they really don't have a business model. All they have is a capital raising model. That their technology or innovation plays little or no role in the success of their business. By persistent lobbying they have admitted that all that keeps them running is dollops of cheap capital on a regular basis.
Briefly, Ola or Uber's business models are based on subsidising both the consumer and the driver. This subsidy is provided from the risk-free capital raised mostly in the form of equity. Though there are concerns about the equity component in some of the recent rounds as some of it has come as debt. Such a model is not just dangerous for these companies but is also harmful for the public transportation ecosystem of the country.
The free flow of capital that funded these companies in the last few years is slowly drying up. They do not have any path towards profitability. Their model is based on the fact that free capital will always be available. When they run into a company like Uber, which has an equally weak business model but a more efficient capital raising model, they feel threatened.
Last year, I had pointed out that taxi aggregators work in the grey area. They need to be regulated both on their pricing and payment to the drivers. As they are creating an ecosystem that is not sustainable, the lobbying by the Radio Taxi Association shows that the first bugle for collapse has been sounded.
The collapse of such companies will effect the investors, but if they are not regulated, they will destroy the individual enterprise in public transportation. Over the last few years, these aggregators have destroyed a crucial element of the public transportation system. This is the system of single cab owners/ entrepreneurs operating taxis in cities. Their predatory pricing and incentives have forced such cab owners to leave entrepreneurship and become less than employees for these companies.
Ola and Uber do not treat their drivers as employees. But the drivers think that they are employed for perpetuity and worse they believe that their earnings will continue. Uber and Ola almost double the bill payment to drivers based on the latter meeting their targetted hours and value on a daily basis. For instance, on a billing of Rs 1,100 an Uber driver can take home anywhere between Rs 2,000 to Rs 2,500. This is called as an incentive for billing and meeting a target. This is not sustainable as this payment is being subsidised by these companies from equity capital. Drivers who don't know this believe that their earnings is based on their efforts in meeting the targets. They don't know that sooner than later the incentive can completely vanish. Once this happens, the drivers will not even be able to pay for the EMI on the loan taken for buying the cars. When that happens or when some these companies collapse there will be no alternative even for the consumers.
The predatory pricing model that these companies have adopted will destroy the single cab owner entrepreneur business model forever. This is something that our government and policy maker have not even considered. Also, these companies are basically destroying the public transportation ecosystem.
Several states and the central government have said they are working on regulating the cab aggregators. Cab aggregator companies plying their taxis in cities or between cities need to be treated differently from single cab owners. There has to be clear employee agreements between the cab company and the drivers. Basics like accident insurance for both drivers and consumers need to be in place. Pricing has to be regulated as cab aggregators cannot adopt to predatory pricing. Incentive agreement need to be transparent and explained to drivers.
The other hypocrisy that Ola and Meru are projecting is that they are Indian companies which is hilarious as their ownership shows they are foreign private firms. The founders are just management faces with minuscule ownership in these companies. The government should not give into such lobbying tactics by these companies. The public relation machinery of Uber has created myths about college students earning lakhs of rupees. An Uber owner will tell you that even after running two shifts back to back they cannot reach those numbers.
The sad truth about the Uber/Ola hype is that the government at central, state and city level has forgotten their job. They have forgotten that the government's job is to protect consumers, jobs and ecosystem, not the foreign investors in these companies.
K Yatish Rajawat is a Delhi-based policy analyst, he tweets @yatishrajawat