Ola in talks with Naspers for fresh funding; cab-hailing major may see its valuation go up to $7-8 billion
Ola is also in talks with Singapore's Temasek Holdings Pvt. Ltd and two other funds to raise $1 billion capital
ANI Technologies, which runs cab-hailing major Ola, is reportedly in talks with South Africa-based internet and media group Naspers to get fresh capital, a media report said.
Ola is also in talks with Singapore's Temasek Holdings Pvt Ltd and two other funds to raise $1 billion capital, Mint reported. The cab-hailing major, which is currently valued at about $4 billion will see its valuation go up to $7-8 billion, the newspaper report added.
The latest round of funding comes at a time when Ola is aggressively expanding its presence in overseas markets, with New Zealand being its latest destination.
Last week, Ola raised $50 million from Hong Kong-based Sailing Capital and the China-Eurasian Economic Cooperation Fund (CEECF), as the SoftBank-backed cab-hailing major bolsters its war chest for its battle against Uber in markets like India, the UK and others.
Ola, in an extraordinary general meeting held on 31 August, 2018, approved the proposal to raise $50 million through the issuance of 2,50,000 fully and compulsorily convertible preference shares, according to regulatory documents filed by Ola with the ministry of corporate affairs.
Sailing and CEECF (state-backed investment fund of China) will together hold more than one percent stake in Ola (run by ANI Technologies), it added.
The company said it has plans to enter New Zealand in locations like Auckland, Christchurch and Wellington. It has appointed Brian Dewil as Country Manager for the New Zealand market.
Earlier this year, Ola entered the Australian market, followed by the UK. Interestingly, US-based Uber operates in these markets as well.
Besides, the two companies are also at loggerheads in the food-tech market -- Uber with Uber Eats and Ola with FoodPanda.
In October last year, the Bengaluru-based company had raised $1.1 billion in funding from Chinese firm Tencent Holdings and existing investor, SoftBank. There were also indications that the company could raise an additional $1 billion in funding.
ANI Technologies raised multiple rounds of funding in 2017. According to documents filed with regulatory authorities, it raised over Rs 231 crore from Tekne Private Ventures through the issue of preference shares in June that year.
In March 2017, the SoftBank-backed Ola had raised Rs 670 crore ($104.4 million) in funding from investors including UC-RNT Fund, a venture between the University of California and leading industrialist Ratan Tata.
ANI Technologies, which is not a publicly-traded company, counts among its investors names like SoftBank Group, Tiger Global, Sequoia India and Accel Partners US.
Entertainment
For 00s kids, Waka Waka is a treasure trove of memories and nostalgia. For the rest of the world, it is an anthem that will never be outdone and possibly the best FIFA soundtrack of all time.
India
While speaking at the safety feature launch event of Uber, Delhi Police additional commissioner Mahesh Chandra Bharadwaj said that drunken driving has been a major factor in case of rule violations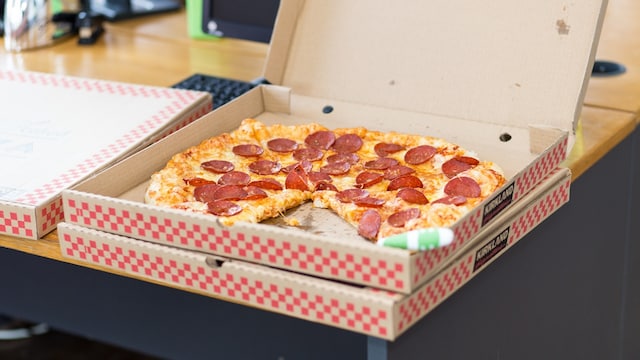 World
The woman, Maanasa Gopal, recently completed a major feat by making the world's longest food delivery.