Ola, a mobile app for transportation, has announced the launch of a new 'Suggest a Route' feature on its app in Delhi-NCR for its shuttle services. Using this feature, users will be able to suggest routes that they want Ola Shuttle to service within Delhi-NCR. These crowdsourced route suggestions will allow Ola to identify areas where there is a strong need for commute options for users and roll-out its shuttle services accordingly. This first of its kind feature is available on the Ola app under the shuttle category.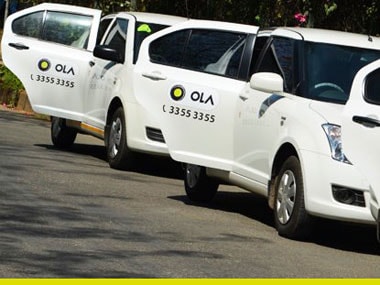 How it functions
There is a Suggest a Route option on the Ola app. The customer can enter a starting point and the preferred destination into it. If there is a demand from many for the same route, then Ola will introduce a shuttle on that route.
The shuttle is equipped with facilities like 4G Wi-Fi, on-demand entertainment with PressPlay, real-time GPS tracking, reserved push-back seating and cashless payments through Ola Money, said a company press release.
The shuttle service is already running on 100 routes across Delhi-NCR and ferrying over 10,000 consumers daily. With more than 500 shuttles on Ola platform in the region, users can get an Ola Shuttle every five to 10 minutes between 8 am to 9 pm on working days.
Crowdsourced routes as a concept will not only help Ola identify and fill the void that the current transportation options are unable to address, but will also ensure shared mobility for users headed on the same route, leading to a lower carbon footprint, the release said.
Sundeep Sahni, Vice President, New Initiatives at Ola said, "The first of its kind crowdsourced routes feature on Ola Shuttle has been designed to serve users better, unlocking efficiencies for sustainable transportation. Shared Mobility will have a long term impact on lowering pollution levels and on-road congestion, with a potential to serve more users than ever before. Ola Shuttle services will complement the public transportation infrastructure, by bringing mobility in areas that lack connectivity to major business centres and corporate hubs. We expect Ola Shuttle and the crowdsourced routes feature to result in reduced usage of personal vehicles, contributing to the success of the odd-even experiment in Delhi NCR," he added.
Ola has also recently come up with more shared mobility options like Ola Share and CarPool to enable sharing of its cabs as well as pooling of private vehicles using technology powered by the Ola app in Delhi NCR.
Firstpost is now on WhatsApp. For the latest analysis, commentary and news updates, sign up for our WhatsApp services. Just go to Firstpost.com/Whatsapp and hit the Subscribe button.
Updated Date: Jan 07, 2016 15:58:39 IST