Oil rises on U.S.-Iran tension
By Jessica Resnick-Ault NEW YORK (Reuters) - Oil prices rose on Monday on worries over supply after tensions worsened between Iran and the United States, while some offshore workers began a 24-hour strike on three oil and gas platforms in the British North Sea.
By Jessica Resnick-Ault
NEW YORK (Reuters) - Oil prices rose on Monday on worries over supply after tensions worsened between Iran and the United States, while some offshore workers began a 24-hour strike on three oil and gas platforms in the British North Sea.
Iranian Supreme Leader Ayatollah Ali Khamenei on Saturday backed a suggestion by President Hassan Rouhani that Iran could block Gulf oil shipments if its exports were stopped.
The Iranian leadership was responding to the threat of U.S. sanctions after President Donald Trump in May pulled out of a multinational agreement to trade with Tehran in return for its commitment not to develop nuclear weapons.
Late on Sunday night, Trump tweeted that Iran risked dire consequences "the like of which few throughout history have suffered before" if the Islamic Republic made more threats against the United States.
"Attention is being focused on geopolitical tensions, particularly between U.S. and Iran," said Gene McGillian, director of market research at Tradition Energy in Stamford, Connecticut. "Fundamentally, we do have a tighter picture than we had twelve months ago."
Benchmark Brent crude oil rose 42 cents a barrel to $73.49 by 10:26 a.m. EDT (1426 GMT), after earlier strenghtening to a high of $74.50. U.S. light crude was up 23 cents at $68.49 a barrel. U.S. crude earlier gained more than $1 a barrel to touch a high of $69.31.
U.S. crude pared gains on inventory data from information supplier Genscape, traders said. Inventories at the Cushing, Oklahoma delivery hub had risen slightly in the second half of the week from Tuesday to Friday, though they were still on track to fall for the entire week, traders said.
Despite the trajectory upward of inventories at Cushing, U.S. crude still found support from export demands amid geopolitical tensions, including falling output from Venezuela, said Phil Flynn, an analyst at Price Futures Group in Chicago.
The rise also followed news of a 24-hour strike by 40 rig workers on three oil and gas platforms in the North Sea. The dispute curbed gas flows to shore, but stored crude was expected to mitigate any oil supply disruption.
Moderating supply worries were concerns about the impact on global economic growth and energy demand of the escalating trade dispute between the United States and its trading partners.
Finance ministers and central bank governors from the world's 20 biggest economies ended a meeting in Buenos Aires over the weekend calling for more dialogue to prevent trade and geopolitical tensions from hurting growth.
"Downside risks over the short and medium term have increased," the finance leaders said in a statement.
The talks occurred amid escalating rhetoric in a trade dispute between the United States and China, the world's largest economies, which have already slapped tariffs on $34 billion worth of each other's goods.
Trump threatened on Friday to impose tariffs on all $500 billion of Chinese exports to the United States unless Beijing agreed to major changes to its technology transfer, industrial subsidy and joint venture policies.
Economic and oil demand growth are correlated as expanding economies support fuel consumption for trade and travel, as well as for automobiles.
(Reporting by Christopher Johnson and Parissa Hedvat in LONDON, Aaron Sheldrick in TOKYO and Jane Chung in SEOUL; Editing by Louise Heavens and David Evans)
This story has not been edited by Firstpost staff and is generated by auto-feed.
Find latest and upcoming tech gadgets online on Tech2 Gadgets. Get technology news, gadgets reviews & ratings. Popular gadgets including laptop, tablet and mobile specifications, features, prices, comparison.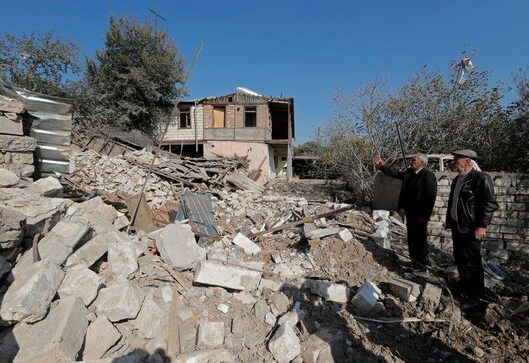 World
By Nailia Bagirova and Nvard Hovhannisyan BAKU/YEREVAN (Reuters) - Hopes of a humanitarian ceasefire ending fighting over Nagorno-Karabakh sank on Thursday as the death toll mounted and Armenia and Azerbaijan accused each other of launching new attacks.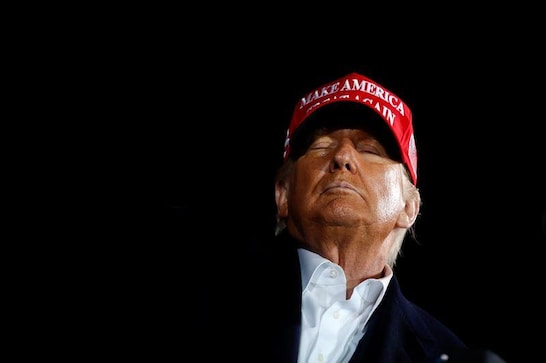 World
(Reuters) - Twitter Inc on Thursday temporarily restricted U.S. President Donald Trump's election campaign account from tweeting, saying a video from the account about Democratic presidential candidate Joe Biden's son violated its rules. The video posted by the @TeamTrump account referred to a New York Post story from Wednesday that contained alleged details of Hunter Biden's business dealings with a Ukrainian energy company and said the former vice president had met with an adviser of the company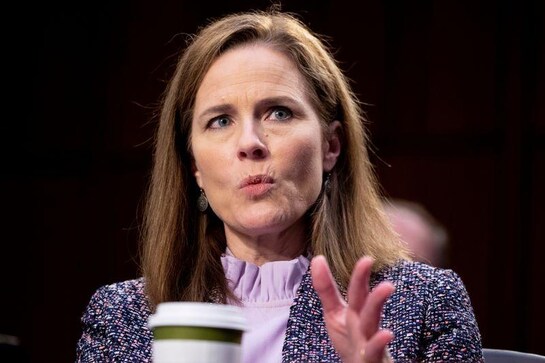 World
By Andrew Chung, Patricia Zengerle and Lawrence Hurley WASHINGTON (Reuters) - The Republican-led U.S.