Oil PSUs to allot 65,000 petrol pumps: Why govt should focus on finding alternative to expensive fossil fuel
AIPDA rightly questions the wisdom of the new pumps when the government's avowed aim is to close all the petrol pumps by 2025 in the wake of its parallel and cognate decision to usher in alternate eco-friendly fuels completely.
Barely 72 hours after the Centre announced it was allotting a whopping 55,649 new petrol pumps in the country, the apex body of petrol-diesel retailers plans to challenge the decision in court. A senior office-bearer of All India Petrol Dealers Association (AIPDA) said on Wednesday that what the government was proposing to do was contradictory.
Presently, there are 56,000 petrol pumps of the state-owned oil-marketing companies  -- Indian Oil Corporation, Hindustan Petroleum Corporation and Bharat Petroleum.  In addition, private petrol pumps aggregate to 6,000, mainly belonging to the Reliance and Essar group.
AIPDA rightly questions the wisdom of the new petrol pumps when the government's aim is to close all the petrol pumps by 2025 in the wake of its parallel and cognate decision to usher in alternate eco-friendly fuels. Hydrocarbon fuels indeed are the worst polluters along with coal-fired power producing plants. But the Indian government's resolve to do away completely with the hydrocarbon fuel is clearly Utopian given India's resources.
To nearly double the number of petrol pumps is irrational and counterproductive. AIPDA gives a noble spin to the whole issue by downplaying its main concern----many petrol pump owners incurring losses on the back of less than optimum offtake of 1,70,000 kilolitres per month from each petrol pump—and instead worrying about the ecology. But without questioning its motives, it must be conceded that the government is indeed running with the hare and hunting with the hound.
The truth is like with ATMs, many of the petrol pumps are languishing for want of business. On busy highways and expressways, one can find a concentration of petrol pumps often 5 or 6 within a distance of half a kilometre of each other like 5 or 6 ATMs existing cheek-by-jowl in urban clusters.
Unintelligent location of ATMs costs banks dearly in terms of lackadaisical withdrawal from them but the unintelligent location of petrol pumps spells more harm to their owners many of whom are war widows and ex-armed forces personnel who perforce remain in business what with OMCs being reluctant to return their lands.
As of August 2018, there were 1, 07,914 onsite and 97,751 offsite ATMs in the country aggregating to a whopping 2,05,665 ATMs, a lion's share of which is dominated by urban pockets. We need to dismantle both the urban ATMs as well as petrol pumps.
Urban ATMs beckon cash guzzlers who otherwise would settle for swiping their cards (albeit reluctantly) as is the norm in the US where cards are seldom used for withdrawals. That should be one of the intrusive and aggressive ways of making India a cashless economy instead of encouraging digital payments. It is rural India that needs more ATMs as digital payments might take a long time there to take roots.
The same intrusive, aggressive step would also wean fuel-guzzlers away from polluting and expensive fossil fuel, compelling them to use public transport as well as enter into carpooling arrangements with their friends and colleagues. AAP supremo Arvind Kejriwal's obsession---odd-even on alternate days—can also be the norm if implemented without favour and numerous exemptions thrown in.
We need more doctors judges per million of the population and fewer ATMs and petrol pumps. A beginning can be made by identifying the uneconomical and unviable ATMs and petrol bunks and closing them.
(The writer is a senior columnist and tweets @smurlidharan)
Photos
Prime Minister Narendra Modi inaugurated two new Mumbai metro lines 2A and 7 amid much hype and hoopla. Speaking to the crowds at the event, the PM said that Chief Minister Eknath Shinde and Deputy Chief Minister Devendra Fadnavis would make the dreams of Mumbai's citizens come true
World
Brazil and Argentina are planning to create a common currency and the plan will be discussed and officially announced at a summit in Buenos Aires this week, according to a report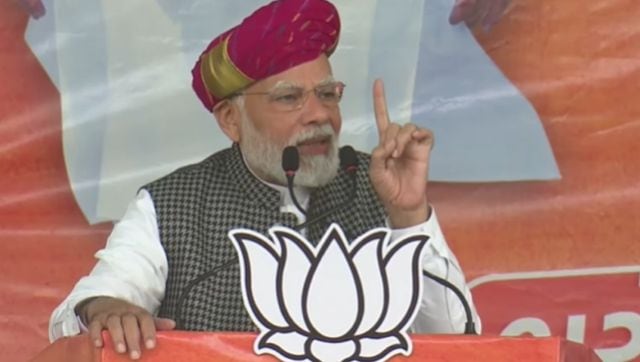 Opinion
In every way, Narendra Modi gains from this needless controversy before the nine state elections this year and the general election next year. And a master politician like him will not let this opportunity for his opponents to malign themselves go waste