Oil PSUs to allot 65,000 petrol pumps: All you need to know if you are planning to apply for petrol pump dealership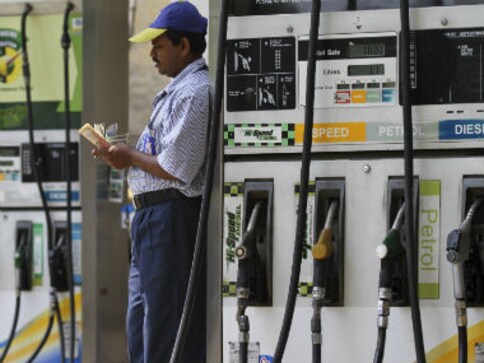 Public sector oil companies plan to allot about 65,000 petrol pumps across the country to nearly double the existing retail network, according to officials.
HPCL wants to set up 12,685 more outlets, Bharat Petroleum Corp Ltd (BPCL) 15,802 outlets, while Indian Oil Corp (IOC) will set up 26,982 more fuel stations.
The expansion is being done in tandem with growth in demand for petrol and diesel. Retail outlets will be constructed with the latest technology including automation and are expected to generate employment opportunities, the statement said.
India has 63,674 fuel retail stations - HPCL has 15,287 fuel pumps, BPCL has 14,593, IOC operates 27,377 fuel stations and ONGC/MRPL has 6 fuel pumps.
Among private refiners, Nayara Energy has 4,895 fuel pumps, Reliance Industries 1,400 outlets and RoyalDutch Shell operates 116 fuels stations.
Here are a few things you should know if you are planning to apply for a petrol pump dealership:
A transparent online process for application and draw of lots or bid will be open. A different selection process for corporation-owned dealer operated outlets, dealer-owned dealer operated outlets and corporation-owned dealer operated outlets will be offered under Corpus Fund Scheme.
Who can apply
Anyone who is not less than 21 years and not more than 60 years and has passed minimum 10th standard can apply. According to The Financial Express, unlike earlier, applicants do not need to have a bank balance of Rs 25 lakh in accounts.
Availability of suitable land is the most important requirement factor, the report said. However, applicants without the land "can also apply with a condition that they will offer land when asked to".
Those who are interested can go through the detailed advertisement available on the government website petrolpumpdealerchayan.in.
The government for the first time in the last four years has allowed the state-run oil marketing companies to go for a massive expansion of their retail operations.
The move will boost employment generation by thousands and an investment of thousands of crores of rupees. According to statistics, retail sales of petrol and diesel are increasing at the rate of 8 percent and 4 percent per annum, respectively.
With inputs from agencies
India
Vedanta Ltd has moved the top court against the 26 March judgement of a division bench of the Delhi High Court setting aside a single judge order directing the Centre to extend till 2030 its PSC with Vedanta Ltd and ONGC to produce oil from the Barmer oil field
Sports
A standalone net loss of Rs 10,196.94 crore during April-June compares with a net profit of Rs 1,795 crore in the same period a year back
India
For a barrel of crude oil imported at $ 109 the retail pump rates are aligned to about $ 85-86, costing a loss of Rs 12-14 on sale of a litre of petrol and diesel