Oil prices aren't determined by a triumvirate alone: Here are some more from West Asia to South America to Africa who also call the shots
Oil is a complex tradable commodity and involves a whole lot of catalysts which influence its price.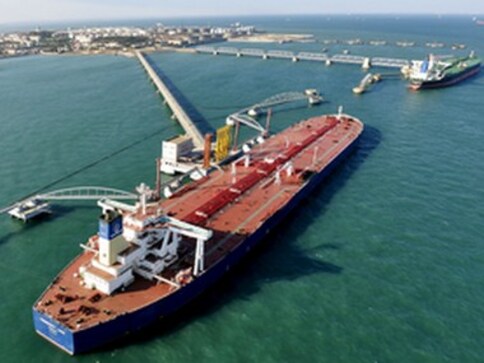 Mark Wahlberg playing the role of a sniper in the Hollywood hit titled Shooter while talking about shooting down a distant target, says everything must be taken into consideration – windage, the earth's Coriolis effect, and even the spindrift. He was emphasising the challenges faced by a long distance sniper.
The challenges faced by oil traders are equally daunting. Unlike other commodities, oil is an enigma. Among other considerations involved in the pricing of oil, geopolitical premium, terror premium and speculative premium are dominant factors. Professional oil traders know that the commodity has dozens of catalytic triggers that can cause ripples in the price discovery process.
Take the Strait of Hormuz, for example. It is the sensitive waterway between UAE, Iran and Oman. It witnesses a fifth of all global crude being transported through the straits. Or the Bab-el-Mandeb, the highly inflammable strait between Djibouti, Yemen, and Eritrea – hotbeds of militant activity, which sees up to 8 percent of global crude being ferried across. And the straits of Malacca, Suez Canal and a few more "choke points" that can drive up the price of crude rapidly with the first shot being fired in the vicinity.
The business of crude is like any other business -- ferry crude through a strife-struck zone and you invalidate your insurance cover. Circumvent the area and you drive up the transportation costs due to the circuitous route being taken by crude tankers. Oil traders keep a hawk eye on these factors on a 24x7 basis. There are various militias which are mushrooming and demanding their share of attention from oil terrorism - Nigeria being a major victim of such actions against its pipeline grid.
Can people influence oil prices?
Recent opinions carried in the media drew attention on three people who were major influencers of oil prices, namely Crown Prince Mohammed Bin Salman of Saudi Arabia, US President Donald Trump, and Russian President Vladimir Putin. Can it really be that simple? Oil is a complex tradable commodity and involves a whole lot of catalysts which influence its price.
As a serious oil trader, here is my watchlist of people you should track before initiating a trade:
Zaki Yamani: An erstwhile oil minister of Saudi Arabia and one of the heavyweight traders in the international oil markets, Yamani speaks little, if at all, to the media. But when he does, it is time to listen. He has a reputation of being more right than wrong on oil prices. He has a huge personal net worth to prove it.
Chekib Khelil: The US-educated erstwhile oil minister of Algeria up to 2010 has kept a relatively low profile until two years ago. Of late he has started getting active in the trade and does speak a little to the media, selectively of course.
Rafael Ramirez: He was the oil minister of beleaguered Venezuela up to 2017. Though he has been replaced, he has a strong reading of the pulse of the markets and knows when and where the winds of change are headed.
Muqtada Al Sadr: The son of a murdered Shia cleric (gunned down by Saddam Hussein's forces), he is an Iraqi strong man. Literally. He commands personal militias, loyal followers who will gladly lay down their lives for him if needed. He won the elections in 2018 and is now in mainstream politics in Iraq. It was his band of followers who reportedly sent Saddam Hussein to the gallows as executioners on 30 December 2006. His leaning towards Iran (he was in hiding in Iran under the Ayatollah's protection) after his father was assassinated and dreams of having negotiating power to rival Saudi Arabia, to determine oil prices. He is a man on the move and one to watch.
Bijan Namdar Zangeneh: Born in a Kurdish family (which makes him politically opposed to Saudi school of politics), the soft-spoken incumbent oil minister of Iran is sitting on the fourth largest oil reserves of the world (10 percent of global reserves) boasting high octane oil and gas. So significant will be the unified oil reserves of Iran and Iraq (if Muqtada Al Sadr's blueprint were to succeed) that the Saudis feel insecure about the "Rise of the Iranian crescent." One of the reasons why Saudi King Salman flew down personally to Moscow to sign a treaty with Vladimir Putin was to pre-empt the Iranians.
Benjamin Netanyahu: If you think US president Donald Trump as an influencer on oil prices, can you leave "Bibi" Netanyahu out of the reckoning? The head of the Likud party and a strong-arm leader, Bibi is staunchly anti-Iran in his political ideology. Besides the demographic aspect of where Israel is situated, clashes in Palestine/Gaza area drive up oil prices almost immediately. A tough in-your-face talker, many political pundits and oil traders (myself, included) felt the days of the Democrats were numbered after Bibi spoke against the then President Barrack Obama in a White House press conference itself !
While the above gentlemen are noteworthy of your attention, there are many more like Turkish President Recip Tayyep Erdogan, Russian President Putin, US President Trump, Czech Prime Minister Andrej Babij, the Kurdish Peshmerga militia, Al Shabab, Boko Haram, Houthis, Hezbollah, Al Qaeda and ISIS, among others, who will vie for your attention. Remember what Mark Wahlberg said about sharpshooting mentioned? I think professional oil trading is a whole lot more demanding. May the best traders win.
(The writer heads Bhambwani Securities Pvt Ltd and is the author of 'A Traders Guide to Indian Commodity Markets')
Explainers
Located in Florida's Palm Beach, Mar-a-Lago is a 20-acre, 128-room private members' club, resort and national historic landmark owned by Donald Trump. It is open to membership for the rich, famous as well as those that wish to be close to the former US president
World
The Fifth Amendment to the US Constitution establishes a number of rights related to legal proceedings including that no one 'shall be compelled in any criminal case to be a witness against himself'
World
The search marks a dramatic escalation in law enforcement scrutiny of Trump and comes amid a separate but intensifying probe into efforts to overturn the results of the 2020 US presidential election