Oil moves away from 12-year lows as China shares rise
Global benchmark oil futures rallied more than 2 percent on Friday, following higher Asian shares after Beijing deactivated a circuit breaker mechanism that was blamed for aggravating equity market crashes.
Chinese stocks were also boosted as the yuan currency firmed in early trade after the central bank strengthened its official rate for the first time in nine trading days.
Brent had risen 56 cents to $34.31 a barrel as of 0150 GMT, having hit an intraday high of $34.72. It settled down 48 cents at $33.75 in the previous session, after marking $32.16, a level last seen in April 2004.
US crude West Texas Intermediate (WTI) was trading 63 cents higher at $33.90 a barrel after settling at $33.27 on Thursday. In the last session, it hit its lowest since late 2003 at $32.10.
OPEC's smallest member Ecuador, which has increased debt and reduced investments due to the oil price plunge, said on Thursday it would continue to press for production cuts at the cartel's next meeting scheduled for June.
"Oil remains under pressure amid concerns about China's economy," ANZ said in a note on Friday.
"With rising Middle East tensions now a distant memory, oil is likely to test the $30 a barrel level amid growing concerns on the impact of a weakening yuan on Chinese demand."
Natixis said in a research note that global demand should increase by 1.1 million barrels per day (bpd) as opposed to 1.7 million bpd in 2015.
"There are several clouds on the horizon which may impact demand growth such as the potential slowdown in China and any other emerging markets," it said.
Chart-watching oil analysts said if oil prices do not rally hard on Friday, they seem doomed to drop below $30 a barrel for the first time since 2003.
Reuters
Find latest and upcoming tech gadgets online on Tech2 Gadgets. Get technology news, gadgets reviews & ratings. Popular gadgets including laptop, tablet and mobile specifications, features, prices, comparison.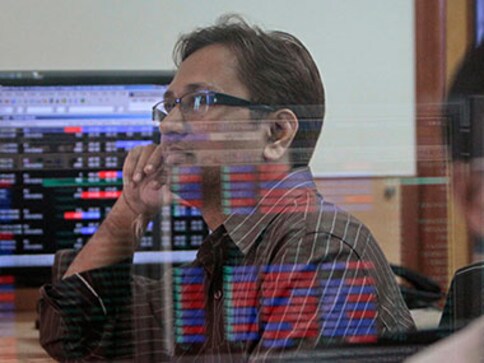 Business
The BSE Sensex slumped over 179 points to end at 35,037.64 on Thursday after the rupee collapsed to a lifetime low against the US dollar amid firming crude oil prices.
India
Indian politicians are currently leading a campaign to boycott Chinese goods. But an IndiaSpend analysis shows why this will fail: China is India's largest trade partner, a sixth of India's imports are Chinese, up from a tenth in 2011-12, while India's exports to its rival have halved over the same period.