Oil markets inch down after three days of gains
TOKYO (Reuters) - Oil prices edged down on Friday after three days of gains, but were still supported by Saudi Arabia's halt on transporting crude through a key shipping lane, falling U.S. inventories and easing trade tensions between Washington and Europe. Brent futures were down 6 cents at $74.48 a barrel by 0043 GMT, after gaining 0.8 percent on Thursday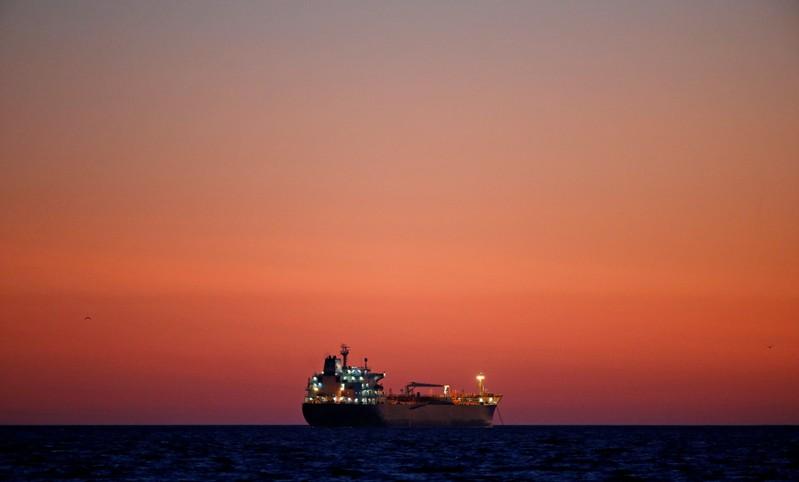 TOKYO (Reuters) - Oil prices edged down on Friday after three days of gains, but were still supported by Saudi Arabia's halt on transporting crude through a key shipping lane, falling U.S. inventories and easing trade tensions between Washington and Europe.
Brent futures were down 6 cents at $74.48 a barrel by 0043 GMT, after gaining 0.8 percent on Thursday.
U.S. West Texas Intermediate futures were also 6 cents lower, at $69.55, after posting a nearly 0.5-percent gain the previous session.
U.S. President Donald Trump and Jean-Claude Juncker, president of the European Commission, the EU's executive body, struck a surprise deal on Wednesday that ended the risk of an immediate trade war between the two powers.
A trade war would likely hit demand for commodities like oil, which is used heavily in shipping, construction and other economic activity.
Meanwhile, Saudi Arabia said it was "temporarily halting" oil shipments through the Red Sea shipping lane of Bab al-Mandeb after an attack by Yemen's Iran-aligned Houthi movement.
Any move to block the Bab al-Mandeb, which is between the coasts of Yemen and Africa at the southern end of the Red Sea, would virtually halt oil shipments through Egypt's Suez Canal and the SUMED crude pipeline that link the Red Sea and Mediterranean.
An estimated 4.8 million barrels per day of crude oil and refined products flowed through the Bab al-Mandeb strait in 2016 towards Europe, the United States and Asia, according to the U.S. Energy Information Administration.
However, Saudi Arabia has the Petroline, also known as the East-West Pipeline, which mainly transports crude from fields clustered in the east to Yanbu for export. That could offset a bottleneck caused by Bab al-Mandeb's closure.
(Reporting by Aaron Sheldrick; Editing by Joseph Radford)
This story has not been edited by Firstpost staff and is generated by auto-feed.
Find latest and upcoming tech gadgets online on Tech2 Gadgets. Get technology news, gadgets reviews & ratings. Popular gadgets including laptop, tablet and mobile specifications, features, prices, comparison.
World
By Guy Faulconbridge and Kate Holton LONDON (Reuters) - Rich countries could be back to close to normal by late 2021 if a COVID-19 vaccine works, is ready soon and distributed properly at scale, Microsoft founder Bill Gates said on Tuesday. "By late next year you can have things going back pretty close to normal - that's the best case," Gates, 64, told The Wall Street Journal CEO Council. "We still don't know whether these vaccines will succeed," Gates said.
World
By Rupam Jain (Reuters) - Taliban and Afghan government-backed negotiators have agreed on a broad code of conduct to advance the intra-Afghan peace talks in Qatar, even as key differences between the two warring sides remain, three official sources told Reuters on Tuesday.
World
MOSCOW (Reuters) - Russian rights groups on Tuesday called on the authorities to stop using home searches as a tactic to intimidate opponents after a journalist set herself on fire following a police raid of her apartment last week. Irina Slavina, editor-in-chief at a small news outlet in the city of Nizhny Novgorod, self-immolated in front of the local branch of the interior ministry in Nizhny Novgorod last Friday after blaming Russian authorities for her death in a Facebook post