Oil firm as OPEC, Russia resist calls to raise output as Iran sanctions loom
By Henning Gloystein SINGAPORE (Reuters) - Oil markets opened strongly on Tuesday, with Brent crude remaining near a four-year reached the previous session. Oil markets have been driven up by looming U.S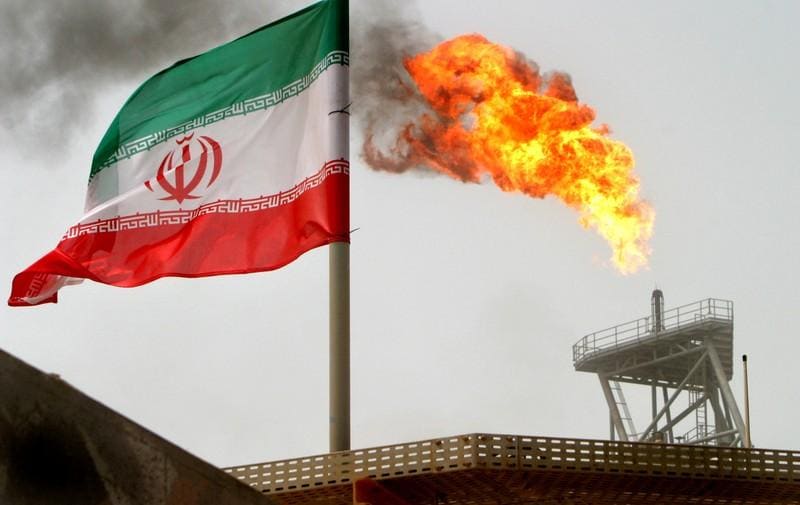 By Henning Gloystein
SINGAPORE (Reuters) - Oil markets opened strongly on Tuesday, with Brent crude remaining near a four-year reached the previous session.
Oil markets have been driven up by looming U.S. sanctions against Iran and an unwillingness or inability by Middle East dominated producer cartel OPEC and Russia to raise output.
Brent crude futures were at $81.39 per barrel at 0042 GMT, up by 19 cents, or 0.2 percent from their last close. This was not far off the November 2014 high of $81.48 a barrel reached the previous day.
U.S. West Texas Intermediate (WTI) crude futures were at $72.22 a barrel, up 14 cents, or 0.2 percent from their last settlement.
The United States from November will target Iran's oil exports with sanctions, and Washington is putting pressure on governments and companies around the world to fall in line and cut purchases from Tehran.
(Graphic: Oil prices have risen sharply since 2017 - https://tmsnrt.rs/2xF310l)
"It is clear that the impact of forthcoming U.S. sanctions on Iranian oil exports... will be deeper than many had expected," said Peter Kiernan, lead energy analyst at the Economist Intelligence Unit in Singapore.
U.S. President Donald Trump has demanded that the Organization of the Petroleum Exporting Countries (OPEC), of which Iran is a member, and Russia increase their supplies to make up for the expected fall in Iranian exports.
OPEC and Russia, however, have so far rebuffed such calls.
"We would expect oil to trend higher in the coming weeks... This is because OPEC have essentially ignored President Trump's call to raise output to help lower prices," said Ashley Kelty, oil and gas research analyst at financial services firm Cantor Fitzgerald.
"We don't believe OPEC can actually raise output significantly in the near term, as the physical spare capacity in the system is not that high," Kelty said.
"We can see oil trending higher - perhaps to $90, but would not expect to see $100 oil anytime soon," he added.
Bank of America Merrill Lynch said it has lifted its average Brent crude oil price forecast for 2019 from $75 per barrel to $80 per barrel, while it increased its WTI crude oil forecast by $2 to $71 per barrel in 2019.
The U.S. bank said "the Iran factor may dominate the market near-term and cause a (crude price) spike," although it added that emerging market "demand concerns could reappear thereafter."
Indian refiners - struggling from high crude feedstock prices and a sliding rupee - are planning to reduce oil imports in what could be a first sign that high prices are starting to hurt demand.
(Reporting by Henning Gloystein; editing by Richard Pullin)
This story has not been edited by Firstpost staff and is generated by auto-feed.
Business
(Reuters) - Alphabet Inc's self-driving unit Waymo said on Thursday it had partnered with Google's Maps to let users book fully autonomous ride-hailing services through the app.
Business
FRANKFURT (Reuters) - Tesla on Thursday revised its application for a planned gigafactory in Europe to include details for plans to produce battery cells on site and an expansion of other production lines, German officials said. It also includes plans to reduce water consumption so that usage remains constant compared to earlier proposals despite the expansion. Tesla has sharply criticised the lengthy regulatory processes in Germany and has pushed back the factory's opening date.
Business
By Mathieu Rosemain PARIS (Reuters) - U.S. social media giant Facebook has offered to commit to providing its partners with clear and objective conditions of access to advertising inventories and ad campaign data, France's antitrust authority said on Thursday following an investigation.