Oil extends declines as Saudi Arabia commits to meet demand
By Henning Gloystein SINGAPORE (Reuters) - Oil prices on Tuesday extended falls from the previous day, when crude slumped as much as 5 percent, after Saudi Arabia said it would make up for supply disruptions from U.S. sanctions targeting Iran's petroleum exports from next month. Front-month Brent crude oil futures were at $76.37 a barrel at 0031 GMT, 7 cents below their last close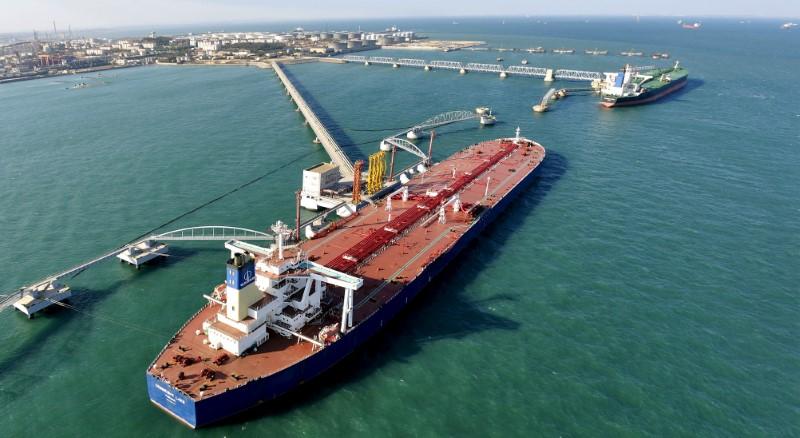 By Henning Gloystein
SINGAPORE (Reuters) - Oil prices on Tuesday extended falls from the previous day, when crude slumped as much as 5 percent, after Saudi Arabia said it would make up for supply disruptions from U.S. sanctions targeting Iran's petroleum exports from next month.
Front-month Brent crude oil futures were at $76.37 a barrel at 0031 GMT, 7 cents below their last close.
U.S. West Texas Intermediate (WTI) crude futures were at $66.31 a barrel, 12 cents below their last settlement.
The dips came after Brent closed down 4.3 percent and WTI 4 percent in the previous session.
Saudi Energy Minister Khalid al-Falih said at an investment conference in Riyadh on Tuesday that despite expected supply disruptions from U.S. sanctions against Iran that kick in from Nov. 4, Saudi Arabia would step up to "meet any demand that materialises to ensure customers are satisfied."
"Oil prices fell substantially... as Saudi Arabia released assurances it could supply more to the global market," Australia's Rivkin Securities said.
Beyond the pledge by Saudi Arabia, oil prices are also being weighed down by economic concerns.
South Korea's KOSPI-100 equity index has now fallen by nearly 19 percent over the past year, the fastest rate of decline since the financial crisis of 2008/09.
The KOSPI-100 has correlated closely with the growth in international trade, given the South Korean economy's strong export orientation, so the decline suggests a slowdown in global trade.
In the United States, commercial crude inventories rose by 9.9 million barrels in the week to Oct. 19 to 418.4 million, industry group the American Petroleum Institute said on Tuesday.
Morgan Stanley said "recent trends in refining margins, time spreads and inventories suggest a spell of weakness in oil markets."
Despite this, the U.S. bank said "we still see Brent reaching $85 per barrel by year-end" as Iran sanctions are expected to tighten markets towards the end of the year.
(Reporting by Henning Gloystein; editing by Richard Pullin)
This story has not been edited by Firstpost staff and is generated by auto-feed.
Find latest and upcoming tech gadgets online on Tech2 Gadgets. Get technology news, gadgets reviews & ratings. Popular gadgets including laptop, tablet and mobile specifications, features, prices, comparison.
World
ISTANBUL (Reuters) - Turkish President Tayyip Erdogan and European Council President Charles Michel discussed developments in the Eastern Mediterranean on Sunday, CNN Turk reported. NATO allies Turkey and Greece have been locked in a row over hydrocarbon exploration in the sea's disputed waters and the extent of their continental shelves. There was no official confirmation of the talks.
World
LONDON (Reuters) - The sharp rise in COVID-19 cases in Britain of 2,988 recorded on Sunday, the highest jump since May, was "concerning", Health Secretary Matt Hancock said, although he added that the majority were younger people. "The rise in the number of cases that we've seen today is concerning," he said. "The cases are predominately among younger people, but we've seen in other countries across the world and in Europe this sort of rise in the cases amongst younger people leading to a rise across the population as a whole." He said everybody had to follow social distancing rules to prevent the spread of infections.
Business
(Reuters) - Amazon.com Inc said it has banned foreign sales of seeds in the United States after thousands of Americans received unsolicited packages of seeds in their mailboxes, mostly postmarked from China. The U.S. Department of Agriculture (USDA) in July identified more than a dozen plant species ranging from morning glories to mustard in the bags of unsolicited seeds