Offshore India funds, ETFs register outflow of $2 bn this year: Morningstar report
India-focused offshore funds and exchange-traded funds (ETFs) registered outflow of $357 million in July, taking the total withdrawals to nearly $2 billion in the first seven months of this year, according to a Morningstar report
New Delhi: India-focused offshore funds and exchange-traded funds (ETFs) registered outflow of $357 million in July, taking the total withdrawals to nearly $2 billion in the first seven months of this year, according to a Morningstar report.
These offshore funds receive inflows from overseas investors for Indian markets. Along with ETFs, they are a subset of the foreign portfolio investor (FPI) flows.
As per the report, India-focused offshore funds pulled out $247 million in July, while those of ETFs witnessed an outflow of $110 million, taking the total to $357 million. They witnessed a net outflow of $937 million in June.
These funds have been witnessing outflow since February. Prior to that, they had witnessed an inflow of $1.1 billion.
The total outflow has reached $1.8 billion during the January-July period of 2018.
The outflow indicates that foreign investors have started adopting a cautious stance towards India.
"There could be a couple of factors leading to the outflow. Investors who have been invested in the Indian markets over the past three to five years or even more might have chosen to book profit at this juncture when the Indian market is one of the best-performing markets globally," said Himanshu Srivastava, Senior Analyst – Manager Research at Morningstar.
"Additionally, the currency may also depreciate further if the US Fed goes ahead and hikes rates further, and there is an anticipation of higher volatility in the markets the closer it is to general elections. Hence, investors would have chosen to book profit now than ride the expected volatility going ahead," he added.
Flows into offshore funds are generally considered to be long-term in nature, whereas flows into offshore ETFs indicate predominantly short-term money.
India
The principle-based criteria should include integrity, honesty, ethical behaviour, reputation, fairness, and character, SEBI said in a statement after the board meeting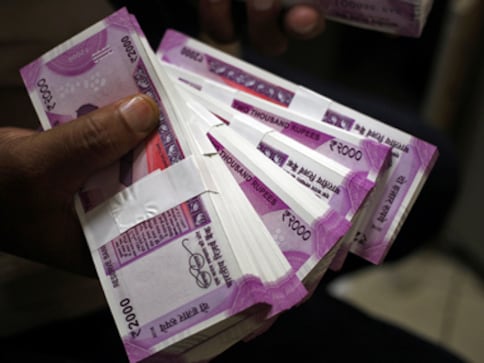 Business
The government is planning to raise over Rs 10,000 crore from CPSE ETF's seventh tranche that would be launched by the end of the current month, according to market sources
News & Analysis
Digital currency bitcoin jumped to a record high above $1,200 (roughly 79,965) on Friday.