Office space absorption in top 7 cities hits all-time high of 38 mn sq ft in 2015
The leasing of Grade-A office space rose 18 percent last year to an all-time high 38 million sq ft in seven major cities on account of improved demand from corporates, according to property consultant CBRE.
"Demand for corporate real estate space in the top seven cities of the country saw a high annual take up of 38 million sq ft for 2015 - the highest till date - which translates to an annual rise of 18 percent," CBRE said in a statement.
This positive demand is indicative of an overall improved economic sentiment among domestic and international corporates, it added. The demand was led by Bengaluru (32 percent) and Delhi NCR (23 percent).
While most cities witnessed a year-on-year increase in occupier demand, Kolkata was the only exception. Delays in project completion led to select corporate firms postponing their occupation decisions to the next fiscal in Kolkata.
According to the CBRE's report 'India Office Market View' for fourth quarter of 2015, the absorption of Grade-A office space across key cities in India witnessed a quarterly growth of about 26 percent in October-December period to over 12 million sq ft.
These seven cities are Delhi-NCR, Kolkata, Mumbai, Chennai, Bengaluru, Hyderabad and Pune.
"India is an established outsourcing destination for various multinationals, who continue to outsource their operations to major cities in India; a key reason for a sustained spurt in office transaction activity.
"This coupled with a steady macro-economic climate and an overall positive market sentiment during the year, encouraged corporate office occupier demand in 2015," said CBRE South Asia CMD Anshuman Magazine.
IT/ITeS firms across the seven leading cities garnered a share of more than 56 percent of the entire transaction activity reported during the year.
Other sectors like banking/ financial services, engineering / manufacturing, e-Commerce and research/ consulting also saw significant traction, collectively contributing about 29 percent to the total transacted space in the year.
Meanwhile, fresh supply of office space development rose to a five-year high of around 45 per cent during the year over 2014. These development completions were led by Bengaluru, followed by Delhi NCR, Hyderabad and Mumbai.
The fourth quarter, in particular, saw new supply addition of more than 11 million sq ft. Most of the supply in fourth quarter of 2015 came up in Gurgaon and Noida in Delhi NCR; ORR and Sarjapur Road in Bengaluru ; IT and Extended IT Corridors in Hyderabad; Baner and Hinjewadi in Pune; and Andheri (East) in Mumbai.
"Corporate occupier demand for office space is expected to continue to grow in the forthcoming months. Expansion and consolidation strategies of corporate firms will continue to be in greenfield projects and pre-committed space in under construction projects," said Ram Chandnani, Managing Director - Transactions Services, CBRE South Asia.
PTI
Find latest and upcoming tech gadgets online on Tech2 Gadgets. Get technology news, gadgets reviews & ratings. Popular gadgets including laptop, tablet and mobile specifications, features, prices, comparison.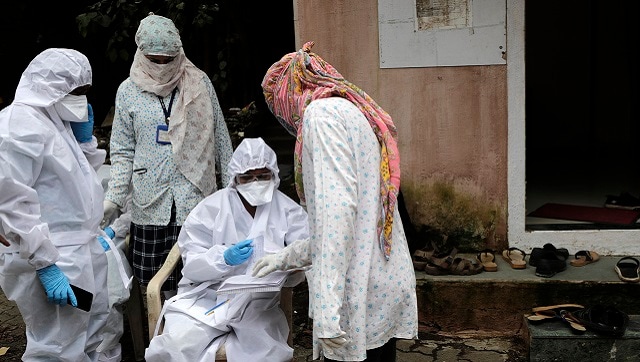 India
The state health minister, expressing concern over the patient's reinfection, said efforts should be made to dispel public's fears
India
Following the government's decision to allow home isolation of asymptomatic and mildly symptomatic COVID-19 cases, there has been a drastic fall in the number of patients getting admitted at the centre, official sources said
India
The University of Hyderabad spokesperson mentioned the measures taken to ensure a student is not able to cheat or resort to any unfair means during the course of the test.