New Delhi: Continuing with upward trend, the number of people showing gross assets exceeding Rs 200 crore increased to 283 in the country during the last financial year ended 31 March.
The number of such individual taxpayers was 195 in the previous fiscal, 2015-16, Minister of State for Finance Santosh Kumar Gangwar said in a written reply to the Rajya Sabha.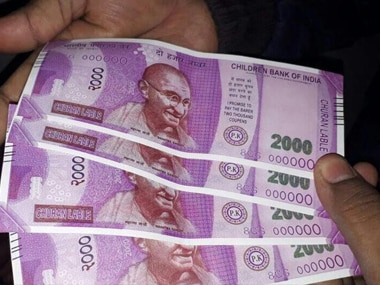 The number has been increasing over the past few years. In 2013-14, the number of individual taxpayers with gross assets exceeding Rs 200 crore was 107. It moved up to 134 in 2014-15. To a query whether India occupies second position in terms of increase in the number of billionaires, Ganagwar said: "No such information is available."
The government policies are geared towards promoting inclusiveness in growth and reducing the gap between the rich and the poor through specific measures, he said while replying to the query whether "the country's policies are making the rich persons richer and the poor persons poorer".
The increasing formalisation of the economy and the reduction in unaccounted incomes that demonetisation can bring about is expected to release significant resources for the government to further pursue its inclusive policies and create opportunities for the poor in the medium-term, he added.
The reply stated that the information on the number of people with gross assets exceeding Rs 200 crore "is based upon that data as reported by individual taxpayers in Schedule - AL of Income Tax Return...(It) is otherwise not used for any computation purposes while processing the Return and hence, the reported data is not verified".
Replying to a separate query, Gangwar said that as on 1 March, 2017, 48,48,641 taxpayers had enrolled on GST portal.
He also said the introduction of the Goods and Services Tax would mark a clear departure from the scheme of distribution of fiscal power envisaged in the Constitution. GST will also broaden the tax base and result better tax compliance due to robust IT infrastructure, he said.
Your guide to the latest cricket World Cup stories, analysis, reports, opinions, live updates and scores on https://www.firstpost.com/firstcricket/series/icc-cricket-world-cup-2019.html. Follow us on Twitter and Instagram or like our Facebook page for updates throughout the ongoing event in England and Wales.
Updated Date: Apr 11, 2017 18:35:22 IST