NSEL default case: Sebi grants Phillip Commodities four weeks to reply to show cause notice
Sebi on Wednesday granted four weeks to Phillip Commodities India to submit its reply to a show cause notice, issued by the markets regulator in a matter related to the default at now defunct National Spot Exchange (NSEL) in 2012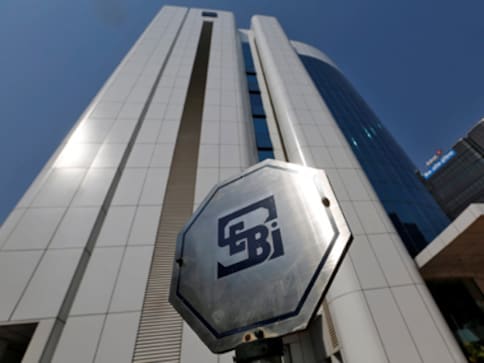 New Delhi: Sebi on Wednesday granted four weeks to Phillip Commodities India to submit its reply to a show cause notice, issued by the markets regulator in a matter related to the default at now defunct National Spot Exchange (NSEL) in 2012.
Besides, Phillip Commodities India -- formerly known as MF Global SIFY Securities India -- has also been directed by Sebi to appear for a personal hearing on 12 July at the regulator's head office in Mumbai.
"If the noticee (Phillip Commodities) opts not to submit a reply on merits or appear for the personal hearing on merits on the scheduled date or do both, then, in the interest of justice and to avoid any further delay in bringing the present quasi-judicial proceedings to its logical conclusion, the proceedings on merits shall proceed ex-parte on the basis of material available with Sebi," the regulator said in a 20-page order.
Following default at NSEL in 2012 and initial investigations by Economic Offences Wing (EOW) and complaints received from investors against the brokers (including Phillip Commodities) of the now defunct spot exchange, NSEL and EOW in March and April 2015 had requested the Securities and Exchange Board of India to take appropriate action.
In December 2015 Phillip Commodities had made an application to Sebi for registration as a commodity broker.
Pursuant to merger of forward market commission with Sebi, the regulation and supervision of the commodity derivatives brokers was entrusted to the latter. In view of the requests made by NSEL and EOW, the regulator had appointed an auditor to carry out performance inspection of Phillip Commodities.
Based on the findings of the auditor and further analysis by Sebi, it was decided by the regulator to initiate enquiry proceedings against the broker.
In October 2016, Sebi had appointed a bench of designated authorities to enquire into the alleged violations of various regulatory provisions of the Stock Brokers & Sub Brokers Regulations and PFUTP (Prohibition of Fraudulent and Unfair Trade Practices Relating to Securities Market) Regulations, among others.
The designated authorities through an enquiry report had recommended that the application of Phillip Commodities submitted for registration as a commodity broker may not be considered in the interest of securities market and its application may be rejected.
Subsequently, Sebi issued an SCN to Phillip Commodities in April 2017 enclosing a copy of the enquiry report wherein the broker was advised to reply within 21 days.
While the broker in May 2017 had acknowledged the receipt of the SCN, it had stated that in the enquiry report, the designated authorities had relied upon some new documents, of which neither
inspection nor copies of such documents were provided to it.
"... the noticee has already been provided with all the relevant documents and clarifications which enable the noticee to submit its defence in the present proceedings," Sebi said.
As a normal practice, the outcome on the issues of inspection is addressed by way of administrative notices/ letters sent by Sebi.
"If formal orders are to be passed on every objection/ issues raised by each noticee in every proceeding, it will ultimately result in a multiplicity of orders in one and the same proceeding and further result in delay of dispensation of justice and also clog-up the quasi-judicial and appellate forum with unwarranted litigations," Sebi said.
The regulator noted that this will become a tool in the hands of entities who may not have substantive submissions to make on merit and seek to delay and wriggle out of rigors of
timely enforcement action by raising such pleas with the intention of delaying final adjudication of the case on merits.
This order should not be cited as a precedent in every matter where inspection is sought by parties, Sebi said, adding that the ruling is passed to clarify expressly the stand in this matter.
Business
SEBI is examining sharp plunge in shares of InterGlobe Aviation, parent of IndiGo, hours before it announced the resignation of its president Aditya Ghosh
Business
Foreign defence manufacturers may soon be able to invest in Securities and Exchange Board of India (SEBI) regulated fund for defence, aerospace and internal security
Investing
It is ann out-of-court-like settlement through which it settles cases of suspected irregularities by listed companies and various market entities.