The National Stock Exchange (NSE) has halted trading in both cash and derivatives (futures & options) segment in early Monday trade due to some technical problems.
While the problem at the country's largest stock exchange appears to be widespread, price quotations for individual stocks listed on NSE were not getting updated, a Reuters report says.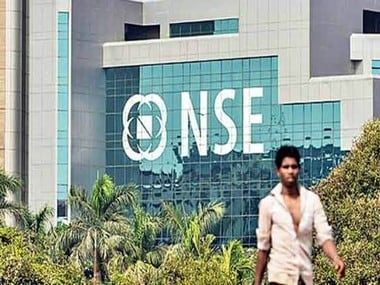 The dealers said they did not know why the quotations were not updating.
NSE officials were not immediately reachable for comment.
A CNBC TV-18 report says normal trading on NSE will start at 11:15 am.
In fact, the technical problems have come at a time when equity markets witnessed sharp upsurge in early trade.
Buoyed by strong buying momentum, benchmark Sensex notched up significant gains in early trade, scaling past 31,600-mark to hit a new all-time high of 31,602.50.
With stock markets scaling new highs consistently over the past one month or so, the average daily turnover on NSE's F&O segment has been Rs 533,261 crore in the current financial year so far.
The exchange has been facing some headwinds over the past few months. Last year, Chitra Ramkrishna, NSE's former CEO, resigned from her position citing personal reasons.
Also, stock market regulator Sebi has been investigating some serious allegations against NSE which says the exchange may have provided some high-frequency trading brokers unfair access to its servers.
The ongoing probe has already delayed the exchange's proposed public issue.
Updated Date: Jul 10, 2017 10:55 AM