NSE drags Singapore Exchange to Bombay High Court over Nifty-based derivatives products launch
Leading bourse NSE has dragged the Singapore Exchange (SGX) to court over the overseas bourse's plans to launch Nifty-based derivative products
New Delhi: Leading bourse NSE has dragged the Singapore Exchange (SGX) to court over the overseas bourse's plans to launch Nifty-based derivative products.
SGX has, however, reiterated its plan to list the new Indian derivatives in June.
"SGX has been notified by the National Stock Exchange of India (NSE) of an application made in the Bombay High Court for an interim injunction on our new products," the overseas exchange said in a statement issued on Tuesday.
"We have full confidence in our legal position and will vigorously defend this action," it added.
SGX also said that it has informed NSE that India needs to maintain liquidity in its offshore equity derivatives market.
Defending its move, SGX said that its new India futures and options, which have received the relevant regulatory approvals, will list in June 2018 and allow its clients to seamlessly transition their India risk management exposures.
"Our new India equity derivative products are essential to enable institutional investors to maintain their current portfolio risk exposure to the Indian capital markets," said Michael Syn, Head of Derivatives at SGX.
"We have, from the onset, expressed to NSE that there is a need to maintain liquidity in the international India equity derivatives market, in order to connect international participants to GIFT IFSC.
"We remain open to working with NSE and other relevant stakeholders to develop a solution that meets the risk management needs of global market participants," he added.
In April, SGX announced listing of new Indian equity derivatives products in June. Following the development, NSE had said it was examining the SGX announcement and had also sought more details regarding the proposed products from the foreign bourse.
In February, leading stock exchanges BSE, NSE and Metropolitan Stock Exchange of India announced their decision to stop providing data feeds to overseas exchanges as part of a joint effort to stymie migration of liquidity to overseas markets.
Earlier in February, SGX had introduced single-stock futures of Nifty 50 companies despite reservations expressed by the NSE.
Prior to the launch by the Singapore exchange, NSE chief Vikram Limaye had said such a move will shift liquidity out of the Indian markets.
Business
The top gainers of BSE Sensex were Kotak Bank, HDFC Bank, Bharti Airtel, Maruti, and Nestle India. The biggest losers were Tata Steel, SBI, TCS, Hindustan Unilever, and Reliance
Business
While the Sensex gained 417.96 points to end at 59,141.16, Nifty went up by 110.05 points to end at 17,629.50.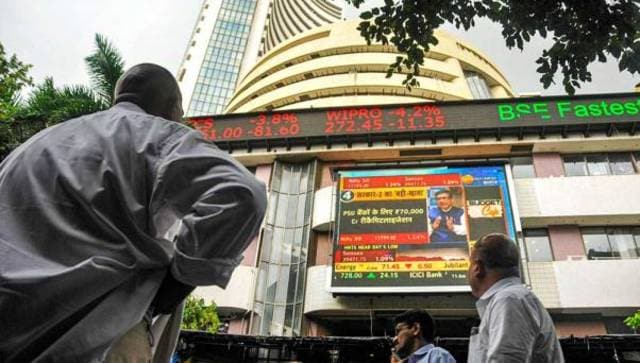 Business
While BSE Sensex declined by 127.31 points to end the day at 58,177.76, Nifty 50 suffered a loss of 13.95 points to end at 17,355.30.