NPPA sets deadline to lower prices of syringes and needles; manufacturers volunteer, set trade margin at 75%
Syringe and needle manufacturers set trade margins at maximum 75 percent in an attempt to self-regulate prices; NPPA sets deadline to 26 January
After putting a cap on stents and orthopedic implants, the National Pharmaceutical Pricing Authority has decided to cap MRP and margins allowed on disposable syringes and needles. The NPPA has asked syringe and needle manufacturers set trade margins at maximum 75 percent over discounted ex-factory prices including GST on a voluntary basis, and comply with it by 26 January 2018.
This announcement has come as a welcome decision after a recent NPPA report showed that some hospitals are taking margins of anywhere from 1,000 percent to 1,700 percent on procurement prices.
In one of the most recent examples of overpricing, the Fortis Hospital in New Delhi, which was recently in the news for overcharging and unethical practices — and whose licence was first cancelled and then reinstated — took over 1,000 margins for syringes of 2ml, 5 ml and 10 ml and over 1,700 percent for 50 ml syringes, according to an NPPA report released on 15 December.
The NPPA report was based on the bill that the hospital had generated in the treatment of seven-year-old Hadiya, who later died of dengue, due to the hospital's negligence. According to the report, the hospital had reportedly charged Rs 18 lakhs to the girl's parents and inflated the cost of consumables and medicines by taking huge margins on procurement prices.
While the syringes and needles do not fall under the purview of the Drugs (Price Control) Order 2013, and hence their prices are not regulated, the 2ml needle, the MRP for which is fixed by the DPCO 2013 at Rs 5, was charged at Rs 19, nearly four times the regulated price.
According to All India Syringe and Needles Manufacturers Association (AISNMA), a group led by manufacturers of syringes and needles, the NPPA has asked manufacturers to print the latest reduced MRP on syringe and needles from 24 December 2017, while the new prices will be implemented from 26 January 2018 onwards.
"This period is to allow all manufacturers to clear current stock of their packaging material with current MRPs and enable a smooth transition," AISNMA said in a release earlier this week.
The price caps will be applicable on all categories of syringes and needles including disposable, auto disposable, reuse prevention, needle stick prevention and insulin pen needles, and was voluntary agreed upon by manufacturers like HMD, BioMed, HiTech, Shreyans, One Touch, Guru Mangalam, PH Healthcare, Veekay Surgicals, Romsons, SRS, Dora, Nilham Maruti Meditech and Prickwell. The cap, however, was opposed by Lifelong, while others were absent.
Pradeep Sarin, head of marketing, HMD, one of the manufacturers which has agreed to self-regulate the prices of syringes and needles and controls 60 percent of India's syringe and needles market, says, "Syringes don't make a huge part of the medical consumables market, but it's one of the basic items in a medical treatment, and hence must be regulated."
However, since NPPA has not set an MRP, and it's still voluntarily, "different syringes and needles from different companies are still likely to be priced differently".
Find latest and upcoming tech gadgets online on Tech2 Gadgets. Get technology news, gadgets reviews & ratings. Popular gadgets including laptop, tablet and mobile specifications, features, prices, comparison.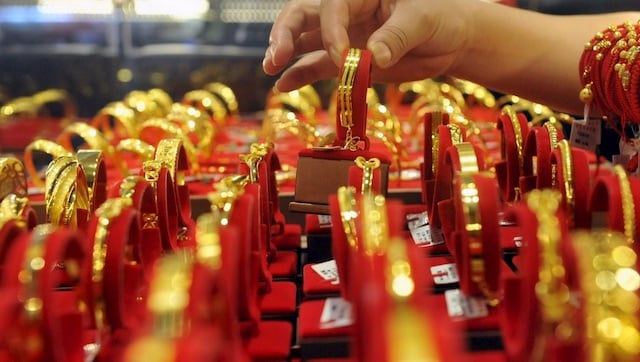 Business
All India Gem and Jewellery Domestic Council chief Ashish Pethe said the EMI facility should be extended to their industry and to increase the cash purchase limit to Rs 1 lakh from Rs 10,000
News & Analysis
In previous years, the Las Vegas extravaganza pulled in more than 4,000 exhibitors from startups to big multinationals, with upwards of 175,000 attendees.
News & Analysis
This will be the first time ever when the annual CES event will be held online.