Now we are all self-insured against capital outflows: Raghuram Rajan allays fears
Rajan also questioned the sustainability of debt-fuelled demand
Amid a huge sell-off by foreign investors in the capital markets, RBI Governor Raghuram Rajan yesterday said India is well protected against volatile capital flows with its deeper reserves, surging growth and a stronger macroeconomic environment.
"Today we are all self-insured. Today I would argue that India has at least two or three layers of defence (against capital flows)," Rajan said while delivering a lecture at the Madras School of Economics.
"First layer of defence against volatile capital flows is our good macroeconomic environment... Now I think we are in much better situation," he said, referring to the capital flight and the rupee fall the country had witnessed after mid-2013.
Elaborating further, Rajan said the current account deficit - which had widened to 4.9% in FY13 - is low, the fiscal deficit is down and the inflation has also been contained.
For the current fiscal, CAD is pegged at 0.9% of GDP, as against around 1% in fiscal 2014-15.
Rajan said the second comforting factor giving protection to the Indian economy protection is the large forex reserves at close to US $354 billion now, saying it can be used to fight extreme volatilities.
The rupee had touched an all-time low at Rs 68.85 against the US dollar in late August 2013, becoming one of the worst performing currencies in the world, following the 'Fed taper tantrums'.
The RBI Governor said the third layer of protection was high growth, saying India was ranked as the fastest growing major economy in the world.
Rajan, however, said the growth rate needed to be much higher to make the economy stronger.
In his speech, Rajan also questioned the sustainability of debt-fuelled demand, which majority of the industrial economies have been following since the 2008 global credit crisis. Since then, growth has been wavering as consumer demand has been tepid or almost absent, he said.
"While the remedy may be to write down the debt so as to revive demand from the indebted, it is debatable whether additional debt-fuelled demand is sustainable in the long-run," Rajan wondered.
PTI
Find latest and upcoming tech gadgets online on Tech2 Gadgets. Get technology news, gadgets reviews & ratings. Popular gadgets including laptop, tablet and mobile specifications, features, prices, comparison.
India
Overall, the RBI has shown a welcome range in its focus last year, from financial inclusion, promoting innovation to easing payments in the pandemic.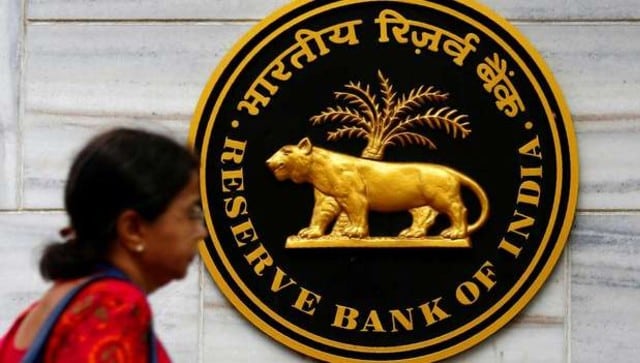 Business
In an article about the state of India's economy, the RBI said that e-commerce and digital technologies are likely to be bright spots in India's recovery, but pre-pandemic levels of output and employment are still a long way off
News & Analysis
Google says removing the apps reduces the risk of being exposed to deceptive financial products and services.