Now Trai wants to make Aadhaar as eKYC for Internet, broadband connections
Trai's recommendation of Aadhaar eKYC for Internet and broadband connections, if accepted by the DoT, would make the authentication process fast and reliable
New Delhi: Telecom Regulatory Authority of India (Trai) on Wednesday recommended the use of Aadhaar-based eKYC (e-Know your customer) verification for subscribers of fixed line, Internet and broadband connections, as in the case of mobile connections.
Trai's recommendation, if accepted by the department of telecom, would make the authentication process fast and reliable and lead to substantial savings for the industry.
"...the authority recommends laying down an appropriate format (Customer Acquisition Form) for verification/reverification of all subscribers (including fixed line) availing Internet and broadband services and adoption of Aadhaar-based eKYC service, similar to mobile connections, for their verification," a Trai statement said.
Trai had received a representation from the Internet Service Providers Association of India (ISPAI) to extend Aadhaar-based eKYC authentication to ISPs for broadband and internet connections also, as is currently the case with mobile connections.
"ISPAI has stated in their letter that use of such service for authenticity of customers for broadband and internet connections will be fast and much authentic as well as save time and cost," TRAI said.
While the government has prescribed CAF for verification of new mobile connections using Aadhaar based eKYC services and for re-verification of existing subscribers, TRAI noted that "so far this requirement has not been prescribed for the customers of internet and broadband as well as fixed line".
Find latest and upcoming tech gadgets online on Tech2 Gadgets. Get technology news, gadgets reviews & ratings. Popular gadgets including laptop, tablet and mobile specifications, features, prices, comparison.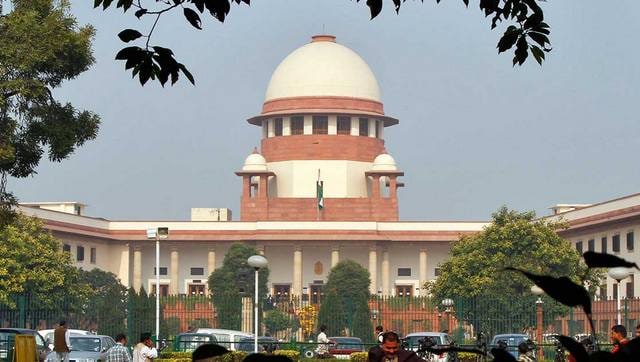 India
In a 4-1 verdict that also quashed some contentious provisions of the Aadhaar Act, the top court had in September 2018 upheld the passage of the Aadhaar Bill as Money Bill in Lok Sabha
India
The bill was drafted following a Supreme Court judgment in August 2017 that declared 'Right to Privacy' a fundamental right
News & Analysis
The zero IUC regime was previously slated to come into effect from January 2020, but then the telecom regulator deferred its implementation till 1 January 2021.