Now, Diageo confirms Vijay Mallya was indeed paid $40 mn; company has not got DRT order
Bengaluru - British liquor major Diagio plc on Wednesday confirmed paying Indian industrialist Vijay Mallya $40 million (Rs 275 crore) as part of the $75 million (Rs 516 crore) agreement it entered with the latter on February 25.
"We paid Mallya $40 million immediately as part of the $75-million agreement he signed with our company on February 25, with the balance ($35 million) being payable in equal instalments over five years," Diageo spokesperson Kirsty King told IANS from London on telephone.
Asked about the Debt Recovery Tribunal's (DRT) March 7 order to it not to pay Mallya any part of the severance package till its next hearing on March 28, King said the company was yet to receive such an order.
"We understand that the Debt Recovery Tribunal is in the process of issuing an interim order, which we will review once the full details are available," King said, adding the company was yet to receive the notice.
The tribunal's presiding officer, R. Benkanahalli, on March 7 directed Diageo and its Indian subsidiary United Spirits Ltd (USL) not to pay Mallya till the disposal of the State Bank of India's application and ordered temporary attachment of the deal amount till March 28.
As part of the sweetheart deal, Mallya resigned as chairman and director of USL and agreed not to compete with Diageo in spirits business the world over for the next five years and not to interfere in its Indian arm's business matters.
Though SBI rushed to the tribunal a day after the agreement on February 26 to advance hearing on its original application filed in June 2013 for recovery of loans it and 16 other state-run and private banks advanced to Mallya's now defunct Kingfisher Airlines in 2004-12, it was not aware of Diageo's part payment to the 60-year-old liquor baron.
"We were not aware that Diageo had paid Mallya $40 million and even Mallya's counsel (Uday Holla) did not tell the tribunal during arguments on March 4 about the payment. We will seek action against him (Mallya) for suppressing the fact," SBI counsel told IANS from New Delhi.
As a lead bank of the consortium of 17 banks to which Kingfisher owes Rs.9,091.39 crore as combined loans with interest, the SBI filed four interlocutory applications in the tribunal on March 2 after CBI director Anil Sinha expressed concern over its delay in acting against Mallya.
"We have also filed a caveat before the Debt Recovery Appellate Tribunal in Chennai to hear us before adjudicating on any appeal on Mallya against the Bengaluru tribunal's March 7 order till its next hearing on March 28," the counsel said on the condition of anonymity.
IANS
Find latest and upcoming tech gadgets online on Tech2 Gadgets. Get technology news, gadgets reviews & ratings. Popular gadgets including laptop, tablet and mobile specifications, features, prices, comparison.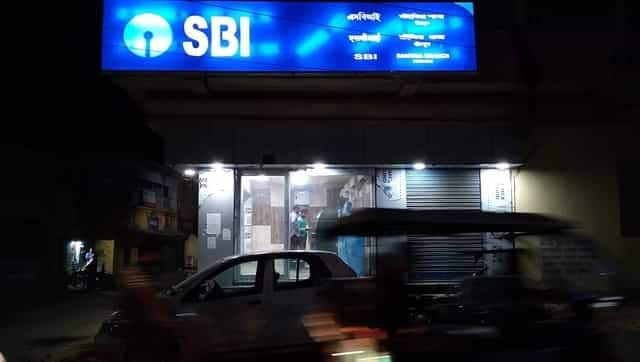 India
SBI Clerk Mains 2020 | The Mains exam question paper will have four sections - Reasoning section, Mathematics section, General Awareness/ Computer knowledge, and English section
India
SBI clerk prelims result 2020 | SBI had conducted the preliminary examination on 22 and 29 February 1 and 8 March earlier this year
Entertainment
Dylan Mohan Gray, who directed the Vijay Mallya segment of Netflix's docu series Bad Boy Millionaires, says, "I didn't want to enter with any preconceived notions. Even now I don't see him as a 'hero' or a 'villain'. I see him as a complex individual."