November WPI inflation at 3.93%: Vegetable prices remain villain; things can turn worse if crude plays spoilsport
Spike in WPI in November is a lot similar to the jump in November CPI, vegetable prices play a spoilsport
Unlike in old days, no one really talks about Wholesale Price Inflation (WPI) now. The Reserve Bank of India (RBI) long back shifted its focus to consumer price inflation as the main indicator to formulate monetary policy.
But, the spike in WPI in November (to 3.93 percent from 3.59 percent in October) is a lot similar to the jump in November CPI (consumer price index) inflation numbers -- in both prints, vegetable prices have played a major role in pushing up the headline numbers. CPI jumped to 4.88 percent in November.
Most economists don't expect the food prices to persist at this level for a longer period, but if it does, it can upset the inflation calculation of the RBI. The central bank expects the CPI to stay in the range of 4.3 percent to 4.7 percent this fiscal.
In November WPI, vegetable prices jumped by 60 percent on year-on-year basis, while food prices jumped by 6.06 percent y-o-y marking a 16-month high surge. Within vegetables, tomato saw the sharpest jump with a 269 percent surge followed by onion (178 percent) and cabbage (178 percent).
In CPI, vegetable inflation has been key driver with a 22.48 percent jump — the sharpest in four years. Food inflation jumped 4.42 percent, marking a 15-month high rise.
What is driving up vegetable prices?
One reason is the base effect and there are seasonal factors too. In January, this effect is likely to start fading though. According to rating agency, Icra, the WPI might touch 4 percent in December before easing in the months ahead.
In its last monetary policy review, the RBI had listed out its concerns on the inflation front. Citing a recent survey of households, the RBI had said inflation expectations have already firmed up and any increase in food and fuel prices may further harden these expectations.
Further, rising input cost conditions point towards higher risk of pass-through to retail prices in the near term. Also, implementation of farm loan waivers by select states, partial roll back of excise duty and VAT in case of petroleum products, and, finally, a decrease in revenue on account of reduction in GST rates for several goods and services may result in fiscal slippage with attendant implications for inflation.
Besides all these, there are global risks and uncertainties too that may contribute to an up move in domestic inflation. Looking at these risk factors, one can safely say the RBI is in no mood to go for a rate cut anytime soon. The other big threat one should watch out for is the movement of global crude prices.
If the crude continues to head northwards, coupled with other risk factors, things can turn worse prompting the central banks to be on a prolonged pause mode.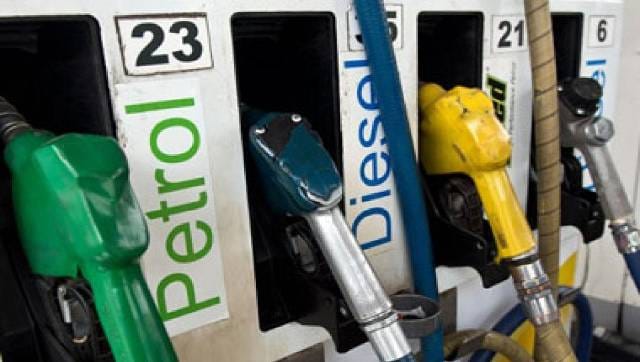 India
Petrol and diesel price today: In Delhi, petrol prices remained at Rs 101.84 a litre while the rate of diesel was at Rs 89.87. Check latest rates in your city. Latest Petrol and diesel prices at Firstpost.com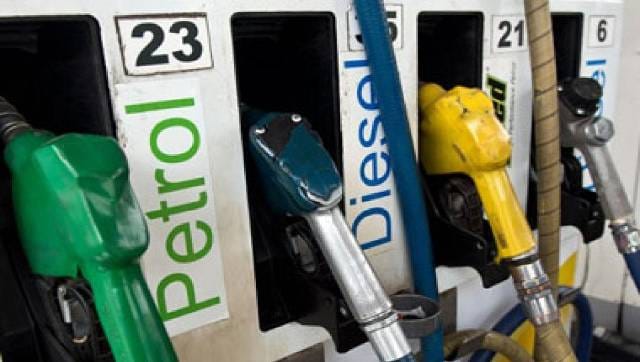 India
Petrol and diesel price today: In Mumbai, petrol can be bought at Rs 107.83 per litre and diesel costs Rs 97.45 for one litre. Check latest rates in your city. Latest Petrol and diesel prices at Firstpost.com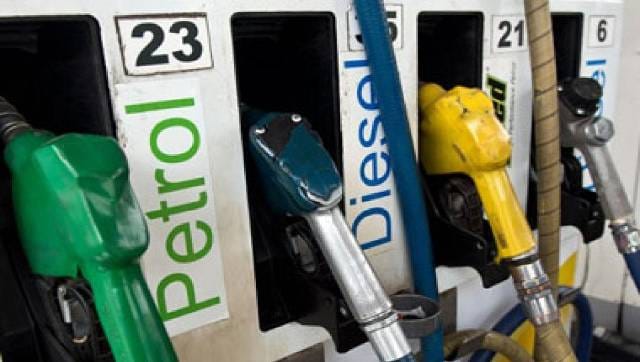 India
Petrol and diesel prices: Petrol price in Delhi stands at Rs 101.84 per litre while diesel is available for Rs 89.87. In Mumbai, petrol is retailing at Rs 107.83, while diesel costs Rs 97.45. Read below to find out fuel prices in your city.