Novartis sickle-cell drug gets U.S. FDA approval
By John Miller and Carl O'Donnell (Reuters) - Novartis AG on Friday won U.S. approval for its experimental sickle cell disease drug, Adakveo, making it the first of several proposed new therapies designed to offer lasting relief for patients with the debilitating blood disease to get U.S. regulatory clearance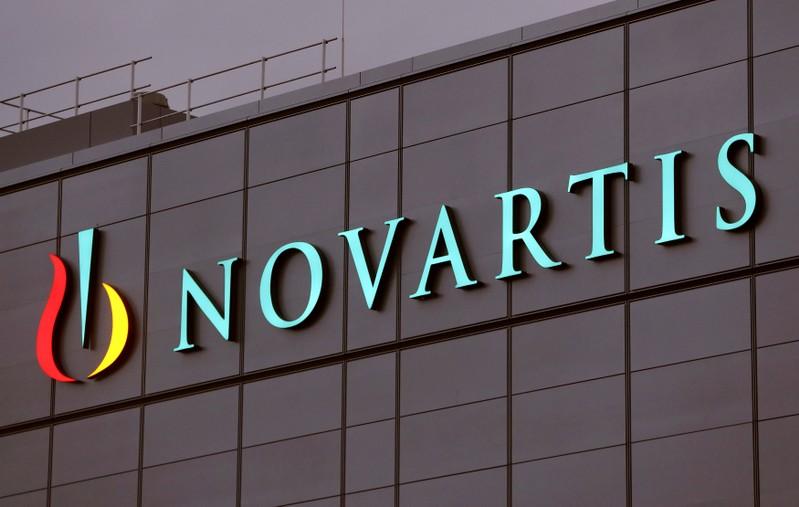 By John Miller and Carl O'Donnell
(Reuters) - Novartis AG on Friday won U.S. approval for its experimental sickle cell disease drug, Adakveo, making it the first of several proposed new therapies designed to offer lasting relief for patients with the debilitating blood disease to get U.S. regulatory clearance.
The biologic drug, also known as crizanlizumab, was shown in trials in its high-dose formula to cut sickle cell pain crises nearly by half to 1.63 incidents annually from 2.98 in those getting a placebo. The Food and Drug Administration's approval came nearly two months ahead of its due date for a decision in January.
Novartis has forecast that the drug's annual sales will top $1 billion (£781.49 million), much of which will likely come from U.S. government payers such as Medicare and Medicaid.
The drug is the first to offer patients with sickle cell disease targetted relief from pain crises, a common symptom of sickle cell disease, which often also causes swelling, infections, and vision problems. Current treatments, which include blood transfusions, drugs that increase haemoglobin, and pain medicines, only alleviate symptoms as they arise.
Novartis' drug may soon face competition from Voxelotor, a once daily pill developed by Global Blood Therapeutics Inc that is awaiting a decision by the FDA due in February. Voxelotor aims to treat the underlying cause of sickle cell disease by preventing sickle cells from deforming.
Other potential cures for the disease that would alter genetic mutations responsible for blood cell sickling are also undergoing clinical trials run by drugmakers including Bluebird Bio Inc and Pfizer Inc .
About 100,000 people in the United States, most of African descent, suffer from the disease in which their red blood cells are sickle-shaped, leading to episodes of intense pain, infections and deadly strokes.
(Reporting by John Miller in Zurich, Carl O'Donnell in New York and Trisha Roy in Bengaluru; Editing by Arun Koyyur and Matthew Lewis)
This story has not been edited by Firstpost staff and is generated by auto-feed.
Find latest and upcoming tech gadgets online on Tech2 Gadgets. Get technology news, gadgets reviews & ratings. Popular gadgets including laptop, tablet and mobile specifications, features, prices, comparison.
World
By Tim Hepher and David Ljunggren PARIS/OTTAWA (Reuters) - France said on Friday it would download the black boxes from a Ukrainian airliner downed by an Iranian missile in January, easing a stand-off over where they should be read. France's BEA crash investigation agency said it was acting at the request of Iran, which remains responsible under global rules for conducting a formal accident probe after acknowledging that the Boeing 737 was downed by its forces
World
By Brad Brooks LUBBOCK, Texas (Reuters) - With new coronavirus cases surging in Texas and Florida, officials in both states on Friday ordered bars to close again and imposed tighter restrictions on restaurants, setting back efforts to reopen their economies. Governor Greg Abbott gave bars in Texas until midday Friday to shut, while Florida's Department of Business and Professional Regulation told bars to immediately stop serving alcohol on their premises
World
By Patricia Zengerle WASHINGTON (Reuters) - The U.S. Senate passed legislation on Thursday that would impose mandatory sanctions on people or companies that back efforts by China to restrict Hong Kong's autonomy, pushing back against Beijing's new security law for the city. The measure also includes secondary sanctions on banks that do business with anyone found to be backing any crackdown on the territory's autonomy, potentially cutting them off from American counterparts and limiting access to U.S.