Nothing at Nairobi: WTO ministerial leaves India and developing countries in the lurch
So much for all the hype about this being the first ministerial held in Africa and hence the importance of it delivering on the Doha Round and addressing issues of concern to developing countries
So, finally all that the tenth ministerial meeting of the World Trade Organisation's (WTO) at Nairobi had to show for itself was that the Doha Development Agenda (DDA) or the Doha Round just narrowly escaped being junked altogether.
The ministerial declaration, adopted after some delay and amid much acrimony didn't abandon the DDA (which was a real apprehension for India and other developing countries), but the reaffirmation was not unanimous.
The declaration noted that many members reaffirm the DDA while others do not but that "nevertheless, there remains a strong commitment of all Members to advance negotiations on the remaining Doha issues". This is neither here nor there, especially when this statement is preceded by a mention that some members "believe new approaches are necessary to achieve meaningful negotiations" and that "members have different views on how to address the negotiations".
This is the first ministerial declaration has acknowledged sharp differences on something so core – the very nature of a round. WTO ministerial declarations are always consensus documents and even one country can hold things up. Clearly, despite a day's delay, there was no meeting ground at all between the developing countries (which wanted an unambiguous reaffirmation of the DDA) and the developed countries (which want the Doha Round to be scrapped and a new Round to be initiated, with new issues).
In fact, the Nairobi ministerial also leaves a window open for the inclusion of new issues – investment, competition, transparency in government procurement, to name just three – that developed countries have been pushing for and developing countries have been resisting. It doesn't name these issues but there is a mention that some members "wish to identify and discuss other issues for negotiation; others do not. Any decision to launch negotiations multilaterally on such issues would need to be agreed by all Members."
So much for all the hype about this being the first ministerial held in Africa and hence the importance of it delivering on the Doha Round and addressing issues of concern to developing countries. So much for all the talk about solidarity among developing countries making them a formidable bloc to reckon with. India has expressed its disappointment with the declaration.
What did the developing countries – especially India – get out of the ministerial? Of the six items of the so-called historic Nairobi package, two were of particular interest to India – a permanent solution to the issue of public stockholding for food security and special safeguard measure (SSM) to protect farmers from import surges. At various public fora and in interactions with the media in the run up to the ministerial, commerce minister Nirmala Sitharaman and commerce secretary Rita Teotia had indicated that India would play hard ball on these two issues.
They may have but it clearly didn't yield results. On both issues, the ministerial decisions only kick the ball further. On public stockholding, the decision is to start serious efforts in various WTO to negotiate and adopt a permanent solution.
A quick recap on this issue. Countries can give subsidies and maintain buffer food stocks only up to a certain limit, since these are seen as distorting world trade in food grains. India and many developing countries are in danger of breaching this limit, which makes them liable to be taken to the WTO's dispute settlement mechanism. They have, therefore, been seeking more elbow room, something developed countries (who also heavily subsidise their agriculture) have been unwilling to give.
At the ninth ministerial in Bali in 2013, a peace clause was negotiated which said that countries in danger of breaching the WTO limits on subsidies would not be liable to any action till a permanent solution to the problem is worked out. This solution was to be worked out by 2017.
Initially, there was ambiguity about whether the peace clause would cease in that year, but last year India refused to agree to a protocol on a Trade Facilitation Agreement (TFA) till the peace clause was made indefinite – that is, till a permanent solution was found. This was agreed to in November 2014 and it was also decided that work on negotiating a permanent solution would begin. There has been no progress on that.
In the light of this, the Nairobi ministerial decision on public stockholding is akin to running in the same place. Bali promised a solution by 2017; two years have gone by with no movement.
Ditto for the ministerial decision on SSM. Here too, all that has been decided is that developing country members will have the right to have recourse to a SSM; the contours of any SSM are to be negotiated. This means there has been no progress on this from the Hong Kong ministerial in 2005.
One ministerial decision that is extremely detailed relates to export competition and it sets out conditions for provision of subsidies and credits for agricultural exports. On the face of it, this favours developing countries which get time till end 2018 to eliminate their export subsidy while developed countries have to eliminate theirs immediately. But experts on agricultural negotiations insist that the ministerial decision is riddled with provisions that give a lot of flexibility to the developed countries and reduce flexibilities available to the developing countries.
At a meeting on agriculture negotiations at Nairobi, Sitharaman had flagged the "sudden inexplicable zeal" to push export competition at the cost of other agriculture related issues and that new concepts and definitions were being introduced at a late stage which would require extensive domestic consultations. But clearly India's objections were not taken seriously.
From a theoretical, market economy perspective, it may be possible to find fault with the stand taken by developing countries. But multilateral trade negotiations are not about theory; they are about bargaining to further national commercial and economic interests. Developed countries may slam developing countries for being protectionist but their protectionism is equally rigid and their economic clout enables them to bargain harder and more effectively. Nothing brings this out better than the Nairobi Declaration.
The very equivocal reaffirmation of the DDA may have saved the WTO for now, but the forced and very first compromise declaration does not augur well for its future.
Find latest and upcoming tech gadgets online on Tech2 Gadgets. Get technology news, gadgets reviews & ratings. Popular gadgets including laptop, tablet and mobile specifications, features, prices, comparison.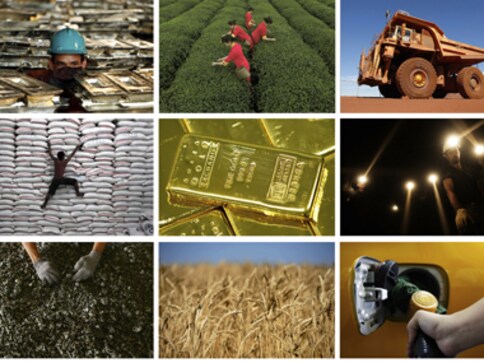 Business
India has ratified the World Trade Organisation's (WTO) Trade Facilitation Agreement (TFA), which could further "its integration into the global economy."
India
Through this bold decision, in which the the 31 July deadline for the Trade Facilitation Agreement (TFA) has lapsed, India has told the US and the EU that its primary concern is its hungry poor and not their goodwill. Without agreeing to safeguarding their food interests, India cannot agree to a treaty aimed at maximising (mostly) rich countries' exports.
India
India decided last week not to ratify WTO's Trade Facilitation Agreement, which is dear to the developed world, without any concrete movement in finding a permanent solution to its public food stock-holding issue for food security purposes.