Note ban: Fitch lowers India's FY17 GDP growth to 6.9% citing temporary disruptions
The US-based ratings agency also revised GDP growth forecast for 2017-18 and 2018-19 lower to 7.7 percent from 8 percent earlier
New Delhi: Fitch Ratings on Tuesday lowered India's GDP growth forecast for this fiscal to 6.9 percent from 7.4 percent, saying there will be "temporary disruptions" to economic activity post the government's demonetisation drive.
The ratings agency said economic activity will be hit in the October-December quarter because of the cash crunch created by withdrawal and replacement of Rs 500 and Rs 1,000 notes that accounted for 86 percent of the value of currency in circulation.
"Indian growth has also been revised down to reflect temporary disruptions to activity related to the RBI's surprise demonetisation of large-denomination bank notes," Fitch said, as it revised real GDP growth forecast down to 6.9 percent for 2016-17, from 7.4 percent projected earlier.
The US-based ratings agency also revised GDP growth forecast for 2017-18 and 2018-19 lower to 7.7 percent from 8 percent earlier.
Gradual implementation of the structural reform agenda is expected to contribute to higher growth, as will higher real disposable income, supported by an almost 24 percent hike in civil servants' wages. But the anticipated recovery in investment looks a bit less certain in light of ongoing weakness in the data.
Fitch Ratings' 'Global Economic Outlook - November' Report on the currency ban said consumers do not have the cash needed to complete purchases, and there have been reports of supply chains being disrupted and farmers unable to buy seeds and fertiliser for the sowing season.
"Time spent queueing in banks is also likely to have affected general productivity. The impact on GDP growth will increase the longer the disruption continues," Fitch said, adding the medium-term effect of the currency withdrawal on GDP growth is uncertain, but is unlikely to be large.
"Most importantly, demonetisation is a one-off event. People who operate in the informal sector will still be able to use the new high-denomination bills and other options (such as gold) to store their wealth," it added.
Fitch said there are no new incentives for people to avoid cash transactions and the informal sector could soon go back to business as usual.
After the demonetisation announcement on 8 November, the government and banks have been taking several steps to push digital transactions. Fitch said it expects RBI's 1.50 percent policy rate cuts since the beginning of 2015 to feed through to higher GDP growth, even though monetary transmission has been impaired by relatively weak banking sector health.
"A surge in low-cost funding due to the demonetisation may remove a constraint on banks that prevented lending rates from keeping pace with the RBI's policy rate cuts in recent years, although this will depend on deposits remaining in banks beyond the next few months," it said.
Find latest and upcoming tech gadgets online on Tech2 Gadgets. Get technology news, gadgets reviews & ratings. Popular gadgets including laptop, tablet and mobile specifications, features, prices, comparison.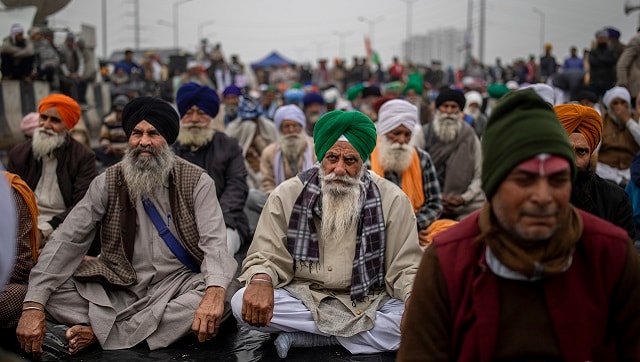 India
Farmers Protest Updates: 'It is only through dialogue, a way forward can be found,' Rupala told PTI. Farmers unions have also shown willingness to attend the scheduled ninth round of talks but have insisted on a complete repeal of the agri laws
India
It is not strictly within the ambit of the powers of the Supreme Court to be passing orders staying legislations in aid of perception management. Hence, though the result may superficially seem correct, the process of reasoning, or lack thereof, behind the result, renders it anything but.
India
The next round of talks between the Central Government and the farmers' unions to end the deadlock over the three farm laws has been scheduled for 22 January