Not linked your mobile SIM card to Aadhaar yet? Here are the three easy ways to do it
There are three ways to link your SIM card to Aadhaar
The government is moving ahead with linking Aadhaar with mobile SIM cards while all the unlinked phones will be deactivated after February 2018, according to this Firstpost report.
Here are 3 steps to follow for linking your SIM-Aadhaar for the first time

1) Go to the nearest Aadhaar center and submit an Aadhaar update/correction form along with relevant documents. You can get this form at the center itself or download it from the UIDAI website. Mention on the form that only your mobile number has been updated.
2) Once you do that, the agent collects your biometric data to verify the same at the center.
3) The agent will give you an acknowledgement slip. The details will be updated in a maximum of 10 days.
For updating your new number:
If you already have a SIM connected to Aadhaar, you can update a new mobile number online. For this, you don't need to take the pain of visiting an an Aadhar center.
Step 1: Go to the UIDAI website.
Step 2: Choose the "Update Aadhaar Details (Online)" option. Remember, the online option allows you to make demographic changes like, Name, Address, Gender, Date of Birth, Email and Mobile number is changed or modified.
Step 3: You will be redirected to the Aadhaar Self Service Update Portal. Enter your Aadhaar number and carry on with the authentication process via the OTP you get on your mobile. Also, do the necessary text verification by submitting the code mentioned on the page in the provided box.
Step 4: You will enter the data updating request page. Under 'Select field(s) to update', select 'Mobile Number'. Now enter your new mobile number that you want to record in the database and submit.
Step 5: Once the new number gets updated, you will get the Aadhaar card Update Request Number, which can be further used to track the status of your request. You can check your status here.
The third way to link your new mobile SIM with Aadhaar
Step 1: Visit your telecom operator store.
Step 2: Ask them to help you out with the linkage.
Step 3: They will ask for your mobile and aadhaar number.
Step 4 : You will then get an OTP on your phone.
Step 5: You will have to go through the eKYC verification by giving your biometric data and thumb print.
Step 6: You will get an SMS about the SIM and Aadhaar linkage, which you need to reply as "Yes" as part of verification process.
Once this process is complete your SIM is then finally linked to your 12-digit Aadhaar number.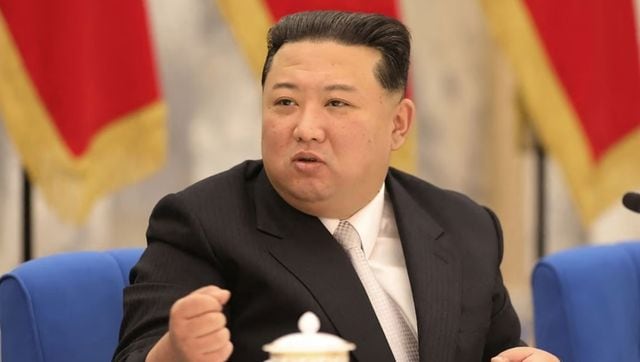 World
Administration in North Korea keeps a strict watch on how its people dress, the type of music they listen to, the videos they watch, whether they have dyed their hair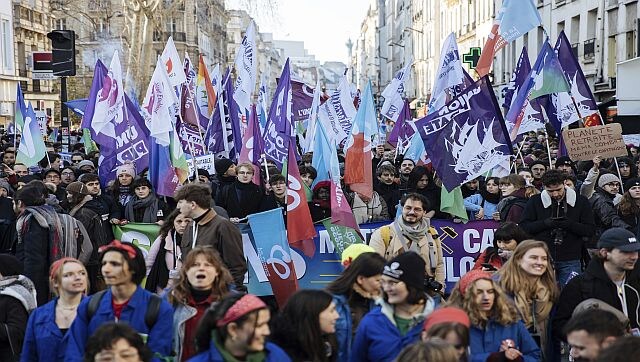 World
The new changes to France's pension system will push back the legal retirement age from 62 to 64. However, the people are not happy. France's eight main workers' unions are calling on the government to abandon the age measure altogether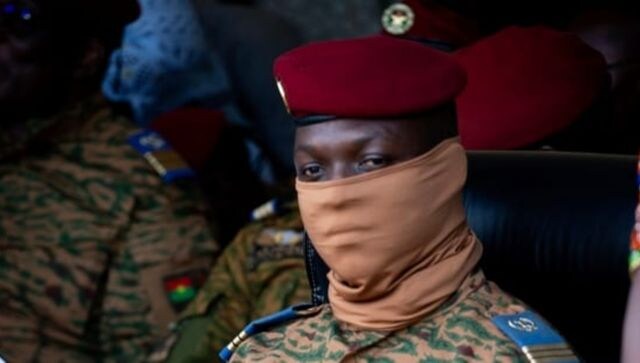 World
The move by Burkina Faso's regime comes five months after France completed its withdrawal from Mali after nine years fighting Islamic extremists alongside regional troops