Northern states agree to fix uniform VAT rates on fuel, bring uniformity in taxes on liquor
The finance ministers of five states and officials of UT Chandigarh held a meeting Chandigarh to deliberate on fixing a uniform rate of taxes on petrol and diesel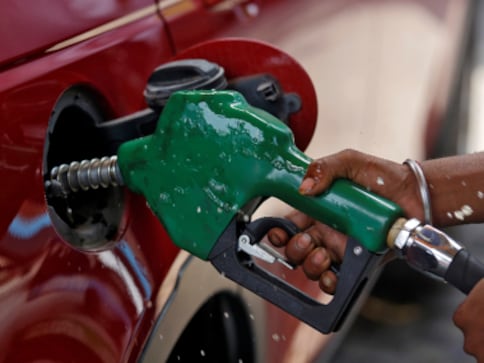 Chandigarh: Northern states Punjab, Haryana, Delhi, Uttar Pradesh, Himachal Pradesh and UT Chandigarh Tuesday agreed to fix uniform tax rates on petroleum products, amid rising fuel prices.
Besides, the states also agreed to bring uniformity in taxes on liquor and registration of vehicles and transport permit, according to an official release.
The finance ministers of five states and officials of UT Chandigarh held a meeting Chandigarh to deliberate on fixing a uniform rate of taxes on petrol and diesel.
"It was agreed during the meeting to bring uniformity on the tax rates of petrol and diesel," said an official release.
The participating states also decided to constitute a sub-committee, which would give their recommendation with regard to uniformity in tax rates in next fifteen days, release said.
Haryana finance minister Captain Abhimanyu said it was decided in the meeting that an effort should be made to bring uniformity in VAT rates on petrol and diesel in order to provide relief to consumers.
It was also discussed in the meeting that with uniformity in tax rates, the diversion of trade will be curbed.
Notably, Punjab has one of the highest rates of VAT on petrol in the country and it is second to Maharashtra.
The price of petrol in Punjab is over Rs 88 a litre, around Rs 8 per litre costlier than that in Chandigarh. The state levies about 36 percent VAT and surcharges on petrol.
Participating in the discussion, Delhi deputy chief minister Manish Sisodia said northern states have shown consensus on having same tax rates on liquor also.
"It will lead to increase in the government revenue and at the same, curb black marketing," Sisodia said.
Punjab finance minister Manpreet Singh Badal during the meeting suggested that there should be a uniform policy for the state transport so that there should be no loss of revenue from registration and permit fees because of different tax rates.
He pointed out that it was seen that many trucks and vehicles of Punjab and Haryana get their registration done from other states.
A committee of officials has also been set up for excise and transport, which would send the report to their respective state governments on the uniformity of rates, release said.
World
Pakistan is facing its worst economic crisis. There's a shortage of food and medicines and Islamabad is struggling to acquire a much-needed IMF bailout. Amid its many woes, the attention of its government remains on the country's nuclear programme. It will not be compromised, it says
India
The police said that seven aides of Amritpal Singh have been arrested, and efforts are underway to nab the pro-Khalistan leader as well
India
The Punjab government also extended the suspension of mobile internet and SMS services till Monday noon and security forces took out flag marches at several places in the state, including Amritsar, Jalandhar and Ludhiana