Mumbai - Most non-life insurance companies have taken a hit on their profitability in the first half of the current fiscal owing to the rising underwriting losses and huge amount of paid claims, despite booking higher premium during the period.
In particular, it has taken a toll on the financial health of the public sector general insurers which are gearing up for the listing.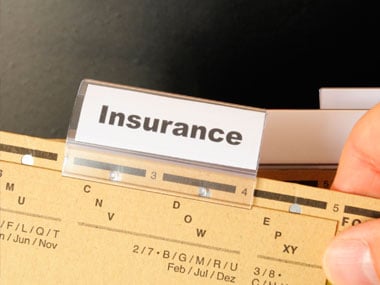 Nevertheless, insurers say that things are improving. Due to huge underwriting losses, two of the state-owned non-life insurers, United India and Oriental, have suffered net losses of Rs 429 crore and Rs 382 crore, respectively in the first half of the fiscal.
Both were profitable companies in the year-ago period.
While United India had posted a net profit of Rs 356 crore, Oriental Insurance had registered a profit of Rs 335 crore a year ago.
United's solvency ratio, against a regulatory requirement of 150 per cent, currently stands at 156 per cent while the Oriental's solvency ratio has fallen to 114 per cent during the reporting period.
Another public sector general insurer National Insurance, though has booked a net profit of Rs 128 crore, has continued to have a lower solvency ratio of 126 per cent as on September 30.
Country's largest non-life insurer New India Assurance also took a hit on its profitability due to underwriting losses in the first half of fiscal 2017. The insurer's profitability (PBT) has fallen to Rs 514 crore in the reporting period from Rs 921 crore a year ago due to a large underwriting loss of Rs 1,803 crore in the reporting period.
The company has logged a premium of Rs 11,204 crore in H1 of the current fiscal.
"We had a few major fire claims which had contributed to drop in PBT," New India chairman and managing director G Srinivasan told PTI.
"However things are improving now as we plan to bring down our combined ratio from 120 per cent at present to 115 per cent by the fiscal-end. We are also looking at making underwriting profit within 2-3 years' time," he said.
In spite of having booked underwriting loss at Rs 250 crore in H1, the country's largest private sector general insurer ICICI Lombard has recorded a net of profit (PAT) of Rs 302 crore in the first half of the fiscal from Rs 258 crore a year ago.
"Keeping in view the huge size of our book, it's difficult for us to predict by when we will be in a position to start making underwriting profit as the present trend may continue for some more time. Moreover, currently we are busy analysing the impact of Vardah cyclone before we arrive at projected figures," ICICI Lombard chief-underwriting, claims and reinsurance, Sanjay Datta said.
"Still we have done better on the front of PAT and other financial numbers," he said.
However, Bajaj Allianz General Insurance is the only company which has recorded an underwriting profit of Rs 29 crore and net profit of Rs 366 crore in the reporting period from Rs 288 crore a year ago.
Updated Date: Jan 12, 2017 19:56:32 IST