Non-bailable warrant for Vijay Mallya but getting him will not end banks' ordeal
According to RBI data, about Rs 1.14 lakh crore of bad loans have been written off by 27 public sector banks in fiscal year 2012-15
The Rs 9,000 crore Kingfisher-Vijay Mallya saga is a tough riddle to solve for 17 large banks (that lent money to the airline), the investigating agencies and the Narendra Modi-government, especially given that the return of liquor-baron to the country itself is uncertain. Even if Mallya returns and faces the law, it wouldn't be easy for the banks to recover the amount at stake.
Last week, on the request of the Enforcement Directorate (ED), the government suspended Mallya's passport. The PMLA court on Monday issued a non-bailable arrest warrant (NBW) against him, tightening the noose around the liquor baron. Earlier a Hyderabad court had issued four NBWs in a cheating case. Despite the NBWs, his arrest depends on whether the authorities will be able to deport him from the UK.
But the larger issue is Mallya is just one of the many wilful defaulters in India's stress-ridden banking sector. He is certainly a pricey target. Stern action against the high profile industrialist would set an example for other large defaulters too. But, will banks learn a lesson from the Kingfisher-Vijay Mallya episode?
There are two major mistakes lenders committed in this case. First, they failed to foresee the impending business failure of Kingfisher--an airline which never made profit in its eight year life—and lent merrily relying on Mallya's name and taking comfort from his large business empire, which ultimately proved worthless for banks for recovery.
Second, the lenders failed to act with a sense of urgency, to be specific till late last year, when they woke up to see the problem and tagged Mallya as a wilful defaulter and pressed for action by seeking legal recourse. The Kingfisher loan had turned an NPA in 2012.
More Kingfishers in waiting
But, Mallya isn't, certainly, will be the last of the nightmares for Indian banks. There are bigger cases of wilful defaults—many of them more serious in nature, where banks, arguably, haven't acted adequately. "The Kingfisher case, because of its high profile nature received more attention. But, in several other cases, there are clear signs of wilful default and where chances of getting back the money is even lesser than Kingfisher," said Vaibhav Agrawal, vice president research at Angel Broking Ltd.
Take the case of Mumbai-based engineering procurement and construction firm, Zoom developers,
tagged as wilful defaulter, with Rs 2,400 crore of bad loans, by a host of banks including Andhra Bank, Corporation Bank, Dena Bank and Indian Bank. However, there has been no major progress on the recovery front. The loan was termed a Non-Performing Asset (NPA) sometime in mid 2010. But, there has been no meaningful recovery. Banks wouldn't talk about the status of this case.
Similar is the case with Winsome Diamonds, another topper in the wilful defaulter list. The company owes at least Rs 6,800 crore loans to several banks including foreign lenders. Of the total Rs 6,800 crore of debt, Winsome owes Rs 4,680 crore to a consortium of lenders headed by Standard Chartered Bank. It's associate firm Forever Precious Diamonds and Jewellery owes another Rs 2,121.82 crore to a set of banks led by Punjab National Bank (PNB).
Recovery from the Indore-based company is even more difficult than the Kingfisher case, since repayment of loans depends on the firm's settlement with its clients in middle-east. The company has filed cases against 13 of its large defaulters in the UAE. But, there is more than this. Ever since the company fell into trouble, there have been allegations of fund diversions by Windsome.
In the case of Deccan Chronicle Holdings, another company in the CIBIL wilful defaulter list, the company had defaulted loans worth over Rs 4,000 crore to several banks including Andhra Bank, Corporation Bank, IDBI bank and a few private sector banks. According to banking analysts, a significant part of these loans have been written off by banks already, punching a hole in the banks' balance sheets and impacting their profitability.
According to RBI data, about Rs 1.14 lakh crore of bad loans have been written off by 27 public sector banks in fiscal year 2012-15.
"Some of these are gone cases. No chance to get back the money," one of the banking analyst said on condition of anonymity. The list goes on. Going by a list of wilful defaulters compiled by Firstpost, top wilful defaulters (with loan exposure above Rs500 crore each) together contribute over Rs 17,000 crore loans to banks.
Hidden NPAs?
Besides the declared bad loan cases, there are possible cases of hidden bad loans on the balance sheets of banks in the form of restructured loans.
For several years, banks have actively encouraged in masquerading bad loans in the restructured loan segment to show a healthier balance sheet. Such loans will turn bad when the economic recovery doesn't happen as expected or happen with a lag. The signs of this are already visible.
Going by the CDR data, total value of failed restructured loan accounts in fiscal year 2016 rose to Rs 31,000 crore from Rs 27,000 crore in the previous year. This means, these companies have failed to recover despite the loan recast assistance provided by the banks. The trend would continue in the absence of strong economic recovery.
The good news is that the practice of pushing NPAs into the restructured loan basket has been checked by the RBI when it raised the provisioning requirement for banks for restructured loans at par with NPAs. Nevertheless, the challenge of dealing with the past stock of bad loans remains.
The bottomline is this: A victory in the Kingfisher-Vijay Mallya case is indeed critical for banks. But, this is just one case in the pile of bad debts (Rs 400,000 crore till December). Banks should learn the lesson from the Mallya episode (lending to a loss-making firm and acting late on the recovery) and should plan early to initiate recovery from other promoters too. There are bigger fishes in the pond.
Data contributed by Kishor Kadam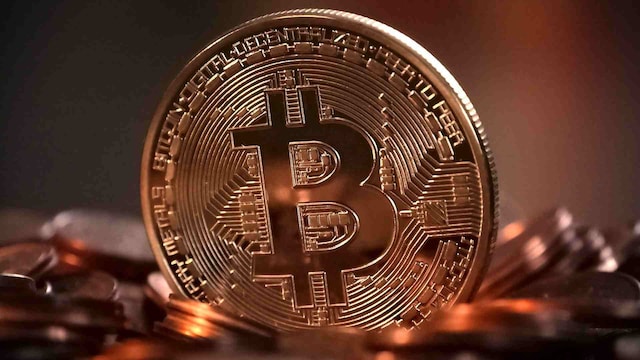 News & Analysis
A few banks in India have warned users that if they continue to deal in virtual currencies, their cards may be suspended.
Business
MPC decided to maintain the status quo, that is keeping benchmark repurchase (repo) rate at 4%. Consequently, the reverse repo rate will also continue to earn 3.35% interest for banks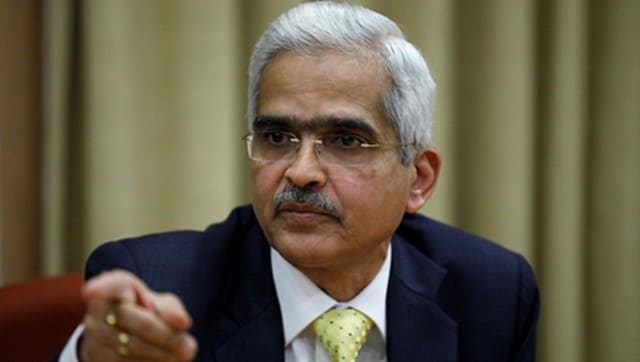 Business
The RBI governor's clarification on cryptocurrencies comes less than a week after it set aside a 2018 circular banning their trade