Nomura identifies 8 startups under India FinTech program to build solutions for capital markets investment banking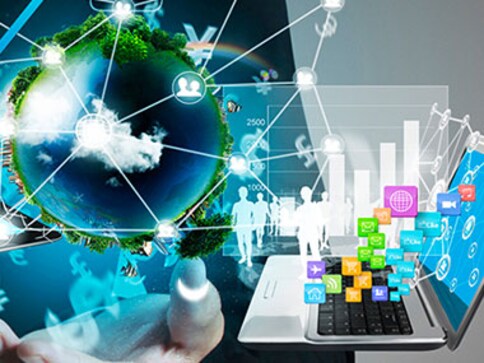 Mumbai: Eight startups were selected from over 150 global applicants that collaborated with Nomura, the Japanese investment bank, over a 10-week period to develop "Proof of Concepts" for the bank's 'Voyager – Nomura FinTech Partnership' program in India.
The program was launched earlier this year with the aim to build innovative solutions for Capital Markets and Investment Banking (CMIB) that can be deployed across the firm and
financial services industry.
The start-ups showcased a wide range of banking solutions including those for client on-boarding, business intelligence and market insights, enhanced risk and control, and human resources management, using emerging technologies such as artificial intelligence (AI), machine learning (ML), anomaly detection, natural language processing (NLP), natural language generation (NLG) and chatbots.
Selected start-ups worked closely with Nomura, leveraged its domain expertise and utilized the
Nomura Innovation Centre (NICe) throughout the program.
"Rapidly evolving technologies are transforming the way we operate, and this wave of technological disruption is poised to reshape the industry," said Yo Akatsuka, Senior Managing Director, Innovations, Nomura Holdings, who was in Mumbai for the demo day.
"We have been extremely pleased with the overwhelming number of applications as well as the quality of start-ups under the CMIB-focused Voyager initiative. Our deep engagement and partnership with start-ups has yielded highly promising solutions to address a number of banking industry pain points as well as create new opportunities. This is a strong testament of successful collaboration with the broader FinTech ecosystem," said R K Rangan, President and CEO, Nomura Services India.
Nomura collaborated with PwC as a strategic program partner, and Google, IBM, Amazon
Internet Services Pvt. Ltd. and Let's Talk Payments to bring industry expertise to the Voyager
program. The eight start-ups selected were Datum Solutions, Recommender Labs, Senseforth, Simility, Stride.ai, Surukam, Tookitaki, and vPhrase.
Business
Over 100 employees are being given the pink slip as part of a worldwide cost-cutting drive and this involves employees at several levels - from the top down to the middle and bottom.
Economy
Household savings dropped to 22.8 percent of GDP from 25.4 percent a year earlier, data showed.
Business
Financial services firm Nomura Holdings admitted to breach of confidential information which resulted in the company cutting its CEO's pay and shutting down its equity sales operation.