Noida airport comes closer to reality: Credit goes to right political equation
Now that a second Delhi-NCR airport is being talked of, perhaps the government also needs to take a long and hard look at India's overall pitiful airport infrastructure and utilisation of current airport assets
New Delhi: What strong political will and having governments of the same political ideology at the Centre and the state can do is apparent from the swift decision on a second airport in the Delhi-NCR region. Just a few months after the Yogi Adityanath government took charge in Uttar Pradesh, the long-delayed second airport at Jewar was accorded an in-principle approval over this weekend. Remember, a proposal for this airport was first submitted way back in 2002 by the Mayawati government but remained pending for 15 years. A decade of this waiting period was under the UPA rule, as the Centre and the state governments indulged in political manoeuvres. Things finally began moving only when the MP from Gautam Buddh Nagar, Mahesh Sharma, became the junior Civil Aviation Minister in the Modi government and reached fruition when Adityanath took over the reins in UP.
It is well known that India's airport infrastructure has been severely constrained by twin factors: unprecedented domestic air traffic growth in recent months and the inability of the government to optimally use available infrastructure. The growth rate of India's domestic air traffic has been in double digits for 34 consecutive months now; in 2016-17 alone the traffic grew 20 percent year on year. Now, with the government's ambitious UDAN scheme which aims to connect the hinterland, this traffic growth will only increase further. In May this year, domestic passenger numbers crossed the one crore mark.
An analysis by ratings agency Crisil recently found that airports at Delhi, Mumbai, Hyderabad and Bengaluru, which cater to nearly 55 percent of India's air traffic and which are operating near-full capacity, will need to spend heavily on expansion through 2021. The agency said airline passenger traffic growth of 20 percent in fiscal 2017 was a big leap over the sedate 9 percent average seen since 2011. Bengaluru and Hyderabad airports have clocked even faster growth of over 24 percent. Rising private consumption and healthy economic growth would continue to provide tailwind to traffic growth at airports.
Gurpreet Chhatwal, President, Crisil Ratings, said "Because of surging footfalls and high capacity utilisation of over 90 percent, we estimate the four airports would need to invest Rs 27,000 crore for expansion." Will airport operators be up for such massive investments? It makes sense in this scenario to rapidly also scale up airport infrastructure by approving Greenfield airports, at least in the metros.
Take the case of Mumbai, which handles almost a fifth of the country's air traffic and has one of the most congested airports since the approved second airport at Navi Mumbai continues to face inordinate delays. In this backdrop, the in-principle approval granted to a second airport in the Delhi-NCR region is a very significant move. The Union Cabinet has approved the first phase of Jewar airport which should become operational in the next 4-5 years.
Why a second airport in the NCR region is critical for India's continued aviation sector growth becomes clear also when we look at some other airport statistics. According to IDFC analysts, India has 450 airports/airstrips, of which only 75 have scheduled operations currently. This alone means that over 350 airports/airstrips are lying unused. Also, the top six airports (Delhi, Mumbai, Hyderabad, Bangalore among them) account for 64.5 percent of India's total air passenger traffic (domestic plus international). These airports have increasingly become congested on strong traffic growth.
The IDFC analysts said that airports at Mumbai, Bangalore and Hyderabad are already operating above their designed capacities, while those at Delhi, Chennai and Kolkata operate at 93 percent, 80 percent and 66 percent, respectively. As a result, airlines find it hard to secure slots at these airports, especially for peak hours. If the Jewar airport does become a reality by the turn of the decade, this would help Delhi prevent the saturation and delays that Mumbai has been struggling with, for years.
That air traffic in the Delhi-NCR region is growing very fast is not in doubt. The government estimates that from the current level of 62 million passengers per annum, the Indira Gandhi International Airport will handle 91 million per year by 2020 – which means 30 million more or 50 percent growth in just three years. Further, the traffic is expected to cross the 100 million mark to 109 million per year by 2024, which the government says is the saturation point for IGI Airport. So Delhi will require a second airport any which way in the next 7-10 years.
Civil Aviation Minister Ashok Gajapathi Raju said on Saturday that the government of Uttar Pradesh had submitted a proposal for construction of a new greenfield international airport at Jewar in Greater Noida and his ministry accorded in-principle approval for the project, based on the recommendations of the Steering Committee on Greenfield Airports, headed by the secretary.
The Noida International Airport will be located 72 km from IGI Airport and the Yamuna Expressway Industrial Development Authority (YEIDA) is the implementing authority of the project. An area of 3000 hectares has been notified for the airport, which will be developed in phases with 1000 hectares developed in the first phase at an estimated cost of Rs 10,000 crore. There will be one runway in the first phase, three more runways will be developed subsequently. The total cost of development of all phases is expected to be around Rs 15,000-20,000 crore.
The new airport is expected to cater to 30-50 million passengers per year over the next 10-15 years.
Now that a second Delhi-NCR airport is being talked of, perhaps the government also needs to take a long and hard look at India's overall pitiful airport infrastructure and utilisation of current airport assets. Majority of India's airports are managed by state-owned Airports Authority of India (AAI) and many of these remain un-served, a majority are loss making. As explained earlier, only 75 of the 400 airports/airstrips are being put to use. So not only is there airport capacity where there is no demand, we also lack airport infrastructure at several places where demand actually exists. In the past, Civil Aviation Minister Raju has laid the blame at airlines' door and compared them to horses who can be taken near the water but cannot be made to drink it. As many as 9 out of 10 AAI airports are loss making.
According to Raju, airlines not mounting flights to many existing airports are the biggest reason for patchy air connectivity in India. But look at this: there is a long list of airports run by AAI – 97 out of 122 - incurred losses in 2015-16. Not all of these are un-served. In fact, the Raja Bhoj airport in Bhopal, Sri Guru Ram Dass ji airport in Amritsar and the one in Aurangabad together accounted for over Rs 150 crore in losses but both these airports service flights regularly. They are not ghost airports at all. So should airlines solely shoulder the blame for the unused airports and loss making ones?
There is a historical method to the airport madness in India. Under previous governments, airports which are turning in losses and those which remain un-served, were built partly to pander to local politics, partly because of inability of the AAI to judge where an airport should be in a state so that airlines find it viable to operate flights there and again, partly in the hope that airlines will get smaller aircraft to operate on these routes.
Now that the ambitious regional connectivity scheme UDAN is in operation and being expanded further, perhaps this gross mismatch between traffic potential and airport capacity will be somewhat narrowed.
India
Most of the 14 passengers on board were devotees from Ranchi, Jharkhand, police said. Three women and as many children were found missing while eight were rescued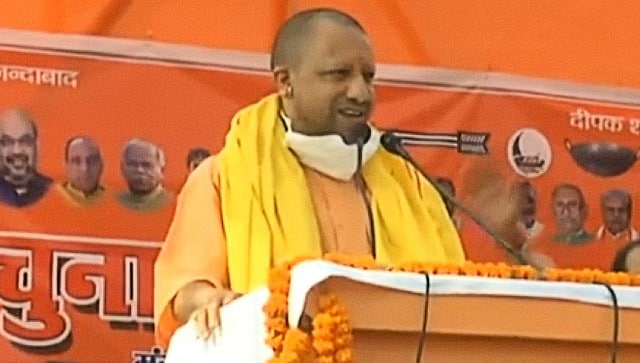 Entertainment
The seers alleged that Bollywood artistes consume alcohol, eat meat and involve in immoral activities due to which they can never represent pious characters of the Ramayana.
India
Supertech said the order will not have any adverse impact on the company or its group companies as every project has its own independent RERA Account and cost centre