No sales dhamaka for Flipkart, Snapdeal, et al this festival season
Analysts say the slowdown in sales was already evident during the first two quarters of this year mainly due to cut in advertising budgets and reduced discounting from the ecommerce players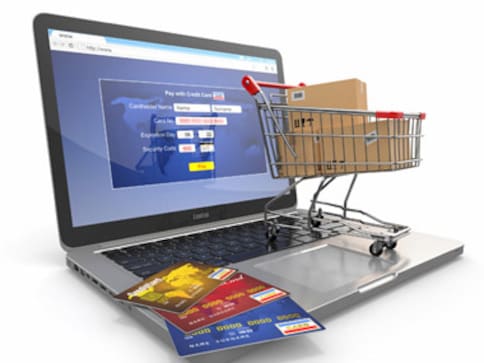 As India gears up for the mega festival season spread across 4 months from September to November, there are concerns that the e-commerce sector may not be in a position to cash in on the consumer spending as much as it did in the last couple of years.
Though indications are that companies such as Snapdeal and Flipkart would leave no stone unturned to boost volumes there are hurdles this time round.
For one, the companies are already witnessing a slowdown in sales in the first two quarters of this year mainly due to a fund crunch that has forced them to cut advertising budgets and the government rules that have put in place restrictions on deep discounting by ecommerce players. Flashy ads and discount offers were the two key strategies the companies had been using to woo customers. Devoid of these, the sector is likely to see 20 percent increase in sales over the year-ago period, says a report in The Economic Times quoting Arvind Singhal, chairman, Technopak Advisors.
Snapdeal on Tuesday had said that it would be spending Rs 200 crore on marketing ahead of the festival season this year, which is 'significantly higher' than the last year. The campaign is designed to drive traffic and increase consumer awareness about the offers that will be hosted by brand partners and lakhs of sellers on Snapdeal, said Snapdeal Vice President Marketing Kanika Kalra.
However, indications are that its larger rival Flipkart could be facing severe funds crunch this year after burning cash on discount offerings and acquiring companies mainly to stave off competition from the rising threat of US online giant Amazon.
A report in the Hindu BusinessLine notes that the etailer could be left with little over $1 billion in cash from $3.15 billion it has raised so far as it spends over $80 million a month to drive sales. By this rate, there are chances that Flipkart may exhaust cash this year.
The company's town hall last week had turned out to be an intense introspection and it seemed to be more grounded in its expectations.
Another reason for a likely modest volume sales during this festival season is the new government rules that prohibits discounts by these ecommerce entities. Further, the FDI rules introduced in March bans online marketplaces from influencing prices.
Flipkart and Snapdeal witnessed weak monthly sales in June, while overall online retail sales dipped to an annualized $12 billion in June, compared with $13 billion in March and $15 billion in December, according to estimates by research and advisory firm RedSeer Management Consulting, a Mint report said.
A Flipkart executive had told the newspaper that there is pressure to cut costs, but the most important thing is to get growth back to an acceptable level.
Also, Snapdeal has been forced to slash spending on discounts, advertising and other things as it looks to conserve cash amid a funding crunch.
But, with competititon intensifying and bigger rivals like Amazon ramping up huge capex plans for this year, this festival season will be a huge litmus test for these famed online players.
Entertainment
Halfway into 2022, the OTT platforms might have cracked a smarter, more effective way of entertaining people by focusing on story and suitable talent, rather than going for star value. Will this sustain?
Entertainment
The success of Suzhal: The Vortex, an Amazon Prime Video original, emphasizes the beauty of setting a murder mystery in a small town. Here's a look at how the milieu of this setting adds value to Suzhal, and other titles with similar set up, such as Drishyam, and Mare of Easttown.
World
Dom Phillips wrote about Brazil for 15 years, covering the oil industry in early days. Later, he freelanced for The Washington Post and The New York Times before becoming a regular contributor to The Guardian. He'd penned four chapters of his book 'How to save the Amazon' before his death