No need to cap regional fares at Rs 2,500 if airlines don't want state support: govt
The policy, once it comes into effect after various clearances, provides for many concessions under the RCS scheme to encourage regional connectivity.
New Delhi: Airlines which do not expect the government to help them financially while launching flights under the proposed Regional Connectivity Scheme (RCS) need not adhere to the Rs 2,500 per hour fare cap. Explaining a provision in the draft civil aviation policy which has riled some airlines and raised concerns about possible fare regulation, civil aviation secretary RN Choubey said today this fare cap applies only if an airline wants to avail of the Viability Gap Funding (VGF) to bridge the gap between the cost of operations and revenue generated through this fare on routes which are otherwise not viable.
The policy, once it comes into effect after various clearances, provides for many concessions under the RCS scheme to encourage regional connectivity. The Centre and states will bear VGF costs in an 80:20 ratio, state governments will have to lower VAT on jet fuel at such airports to just 1 percent besides providing subsidised water, electricity and some other facilities. But to avail all these concessions, airlines must promise a fare not more than Rs 2,500 per hour of flying.
Choubey said this cap has been suggested after exhaustive discussions with airlines and in case more than one airline is willing to mount flights to such routes, there will be reverse bidding process to identify the operator which wants the least financial assistance. All told, this scheme should come into operation by 1 April next year and will depend on how many states come forward with concessions.
On another provision in the policy, Choubey said India could allow an open skies policy with countries which are at least 5,000 km away also from April one next year. In effect this means that European countries like France, Germany, UK, North and South America and Canada could benefit from such a move while countries in the Gulf region, southeast Asia and Turkey will have to wait in the wings.
"This (open skies) will possibly come into effect possibly from April 1…. but we will have to take a call. Open skies brings in tremendous competition in the sector. The idea is to open up the civil aviation domestic market to competition in a graded or calibrated manner," Choubey said.
The draft civil aviation policy states that the government will enter into Open Sky Air Services Agreements on a reciprocal basis with Saarc countries and with countries located entirely beyond a 5,000 km radius from New Delhi.
The open sky policy which is being considered by the government will be on a reciprocal basis and will limit the number of cities to which international airlines can operate any number of flights. This means that if India decides to follow an open sky with the UK, India and the UK will decide on how many cities each country will allow its airlines to operate to after which the designated airlines will be allowed to operate as many flights as they like to these cities.
Business
The 5/20 rule bars a domestic airline from flying overseas unless it has completed five years of domestic operations and has a fleet of 20 aircraft.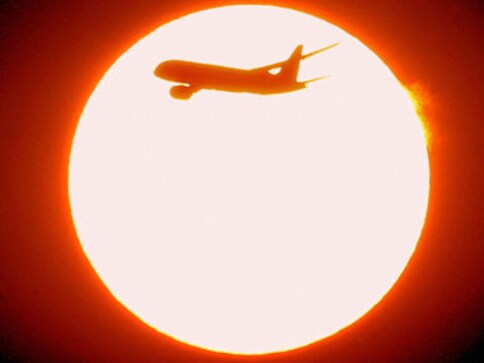 Business
The grouse of incumbents like Jet Airways, SpiceJet, IndiGo and GoAir has been the dilution of the regressive 5/20 rule.
Business
The draft policy has now been put up for public consultations, after which it will be circulated for inter ministerial consultations and then taken to the Union cabinet for approval.