No Lehman moment for India but the NBFC show is over; way clear for large banks to make a killing
With high yields and a crisis of confidence hitting NBFCs, the big opportunity will arise for banks in the mortgage market.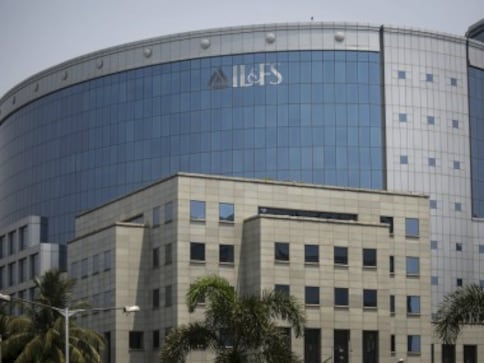 A Morgan Stanley research note dated 21 October put pressure on the stocks of some of the mid-sized banks such as RBL and Yes Bank, which fell 8.85 percent to Rs 460.30 percent and 4.16 percent to Rs 208.65 percent respectively in intra-day trade today.
The note warned of liquidity pain lingering for small and mid-sized financial entities, in turn giving preference to large banks which are comfortable on liquidity and capital. Beyond stock recommendations,the note highlights a critical point that is already known to Indian markets-- the ongoing liquidity tightness is actually a problem of rising cost of funds rather than a one-off liquidity crunch.
"Rates have been rising in India for some time, which drove our preference towards banks with strong liquidity. However, the IL&FS default and subsequent pressure on NBFCs are likely to make this shift quicker and starker. Funding cost for wholesale-funded institutions is increasing – which will hamper margins and growth and potentially asset quality," the Morgan Stanley note said.
The problem turns bigger when in an already rising interest rate environment, some of the non-banking entities such as IL&FS and reports of similar defaults such as Supertech. Experts feel a dozen other builders have strained balance sheets and can follow suit unless help arrives in time.
Post the Infrastructure Leasing and Financial Services (IL&FS) default, there have been attempts to salvage the situation. The first, from the government that superceded the board of the IL&FS and put in place a reputed team in charge under Uday Kotak. This clearly helped to avert a Lehman-like moment since a failure of IL&FS would have sent layers of shocks in the financial system. Financial markets, after all, works on perceptions and confidence. Speculations trigger decisions first and later thoughts.
The second leg of damage control came from the Reserve Bank of India (RBI) that initiated liquidity injection measures to keep the systemic liquidity under manageable situation.
But as a matter of fact, both haven't managed to restore confidence in the financial markets yet as far as the liquidity situation is concerned.
An IL&FS rights issue floated to raise Rs 4,500 crore from the market, is said to have failed since the existing major shareholders likely skipped the issue, a report in Business Standard said. This would mean that the newly constituted board will have to look at other ways to raise money to honor the immediate payment obligations of IL&FS.
The problem is that the core reason that has led to the current financial sector woes -- rising cost of borrowings -- is here to stay mainly because of the hardening global interest rate environment. A quicker than expected recovery in the US economy and the gradual uptick in inflation would mean US yields are set to harden further. This would tempt most fund managers to pull back money from emerging markets to the US. India will have to reciprocate by increasing the interest rates sooner than later. High-interest rates would make funding difficult for small and medium institutions, which will have to switch to capital preservation mode shrinking their loan books.
Most NBFCs look at banks for funds and only a few are able to raise meaningful funds from the market. Only a handful of large NBFCs with strong corporate backing will be able to grow their books. This isn't good for the economy because NBFCs have played a crucial role in funding India's growth phase. The ongoing NBFC crisis will separate the men from the boys among these entities.
Between August 2017 and 18 August, bank credit to NBFCs has grown 44 percent as against a growth of mere 0.3 percent in the corresponding period in the previous year, according to RBI data. This is by far the highest rate of growth in bank lending to any sector, putting banks at a much bigger risk if NBFCs fail to sail through the rough waters. But, will NBFCs be allowed to die? No, but certainly, the kind of yearly growth many NBFCs used to boast of, 30-40 percent, will unlikely return again.
The RBI will have to play the messiah to save the lot. Or a least that's what the foreign brokerages expect.
"We continue to expect large-scale RBI OMO to push the G-sec market into excess demand by March 2019. $12bn durable liquidity contraction is pressuring the money market, even adjusted for Dusshera demand. Our liquidity model estimates that the RBI has to inject $33bn of reserve money to support 6 percent FY19 old series GDP growth," said BofA Merrill Lynch Global Research in a report.
With high yields and a crisis of confidence hitting NBFCs, the big opportunity will arise for banks in the mortgage market. Large banks with enough fund-backing will take over the space vacated by the NBFCs and make a killing in the mortgage lending market.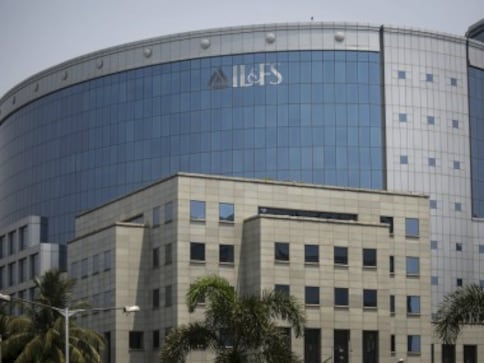 Business
The Parliamentary Standing Committee on Finance will take stock of the developments at crisis-hit IL&FS Group for three days from 3 December
World
State media reported that Kim Jong ul made sure the fish was trucked to the capital city, "even in the mourning period".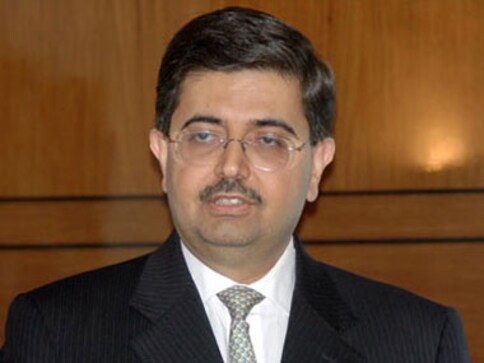 Business
After its maiden meeting, chairman of the new board Uday Kotak told reporters that the board will meet the IL&FS shareholders including state-run LIC which has 25.34% stake, Orix Corporation of Japan with over 23.7% stake, HFC, SBI and Central Bank, at an appropriate time