No capital, no bank account: Female entrepreneurship a no-story in India
By Ankush Chibber
India lags far behind developed nations when it comes to a healthy ecosystem of woman entrepreneurship, according to the Gender-GEDI Female Entrepreneurship Index announced at the Dell Women's Entrepreneur Network annual event in Istanbul on 4 June.
India, despite its recent economic surge, came in 16 of 17 nations measured in what is being claimed to be the first index of its kind, behind top ranking nations like the US (1) Australia (2), Germany (3), and France (4).
Crucially, India also trailed other developing economies like Mexico (5), Morocco (13), Brazil (14) and Egypt (15), while coming just ahead of last-placed Uganda.
According to the index, India scored relatively high for 'opportunity recognition,' suggesting that the female population recognizes good opportunities for businesses where they live.
On the flip side though, the country received low scores relating to 'institutional foundations,' indicating that the women's ability to act on those perceived opportunities is limited.
Indian women entrepreneurs are also hampered by the lack of access to capital, with the index pointing out that India sees only 26 percent of all women have bank accounts compared to nearly 100 percent for the top rankers.
Ruta Aidis, Project Director, Gender-GEDI, said that one of the reasons why India ranked so far behind was that the index did not cover the informal sector-where so many Indian women entrepreneurs are engaged in small and medium scale businesses.
The index is based on individual aspirations, business environments and entrepreneurial ecosystems and it covers high-potential women entrepreneurs who are defined as innovative, market expanding and export oriented.
It is made up of 30 indicators and ranks 17 countries; Australia, Brazil, China, Egypt, France, Germany, India, Japan, Mexico, Morocco, Malaysia, Russia, South Africa, Turkey, Uganda, United Kingdom and the US.
Other interesting findings included the lack of venture capital funding for women entrepreneurs, even in the developed nations. For example, in the US, only 3-5 percent of venture financing goes to women-owned businesses.
The index also pointed to the fallacy of thinking of economic development as an indicator of a healthy ecosystem of women entrepreneurs, saying that in some countries, female entrepreneurship is low even though the business environment is right.
Here, social and cultural norms that make it less conducive for women to become entrepreneurs. For example, Japan, UK and the US are all high-income countries but Japan has the lowest percentage of female managers (9 percent) compared to US (43 percent), leaving many women in Japan without the experience and skills to start their own businesses.
The index also revealed that even top-performing countries have room to improve before they can achieve parity across all areas.
For example, France and the UK have much lower ratios of female to male startups (48:100 and 46:100 respectively) than the US (71:100) and Australia (85:100) showing that a large gap of underutilized potential remains.
(Ankush Chibber works for Entrepreneur magazine)
First Cricket News
The 17-year-old, who is the world number one in ICC women's T20I rankings, thus will join her skipper Harmanpreet Kaur, vice-captain Smriti Mandhana, Jemimah Rodrigues, and Deepti Sharma in the 100-ball tournament involving eight men's and women's teams.
Sports
Chelsea were 5-0 winners at home to Reading and finished two points ahead of City, who won their final game — 1-0 at West Ham — but also needed Chelsea to lose to stand a chance of jumping into first.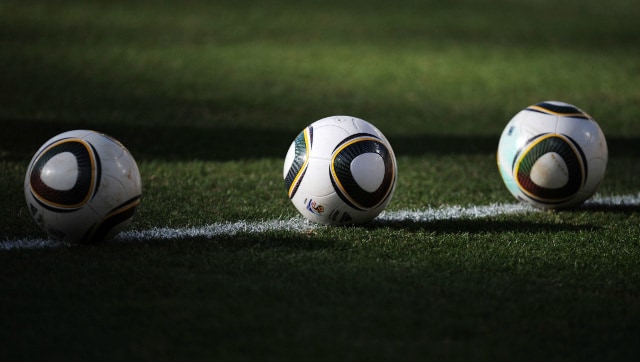 Sports
The Asian Football Confederation said the draw to be held here has been postponed until further notice.