Niti Aayog's Arvind Panagariya praises Rajasthan govt for 'remarkable' labour law reforms
Niti Aayog vice-chairman Arvind Panagariya praised the Rajasthan government for initiating various reform measures, including 'ease of doing business' policy
Jaipur: Niti Aayog vice-chairman Arvind Panagariya praised the Rajasthan government for initiating various reform measures, including 'ease of doing business' policy.
He said that amendments in labour laws, land on lease permission for solar energy, rent act in urban development, toilet construction work under Swachh Bharat Mission, Mukhyamantri Jal Swawlamban Yojana (MJSY) are some of the remarkable reforms in last three years.
Pangariya was in Jaipur along with his team to take part in a programme 'Development Dialogue with Niti Aayog' with Rajasthan chief minister Vasundhara Raje.
Niti Aayog CEO Amitabh Kant also praised the innovations taken by the state saying that with such innovative schemes and steps, Rajasthan can be on the top. Member of Niti Aayog, Ramesh Chand, suggested to start e-auction of crop produce in all mandis under E-National Agriculture Marketing Project. He also suggested for the protection of community land and expansion of greenery for the promotion of high yielding varieties of various crops and expansion of animal husbandry in the state.
He emphasised the need for promoting contract farming, focusing on the development of forestry on private land and discouraging the crops which need more water while focusing on agricultural reforms.
Speaking on the occasion, Chief Minister Vasundhara Raje reiterated her commitment as an active participant of Rajasthan in the national development agenda being prepared by the Niti Aayog.
She said that for the long term and sustainable development, the state government will focus more on development of identified areas in collaboration with the Centre.
She said the state will go ahead with the guidance of the Aayog in the formulation and implementation of the schemes for the permanent settlement of the problems inherited from previous government.
Raje said that with the involvement of the Aayog in the service delivery system, improving the administration system and better coordination, "We will develop Rajasthan progressively and will set an example for other states."
She demanded support from the Aayog for the allocation of funds from the green climate fund of the Ministry of Environment along with financial assistance of Rs 3,000 crore from the Centre.
She also sought a special annual grant of 7,275 crore for 10 years for providing clean drinking water to 7.5 crore people of Rajasthan.
Lifestyle
Study Abroad platforms that provide guidance, test prep and other essential services to students have been especially hard-pressed to rise to the practical challenges posed by COVID: closed borders or travel bans, slowdowns in visa appointments, cancelled exams, vaccination or quarantine requirements, and students' understandable unease with online-only courses.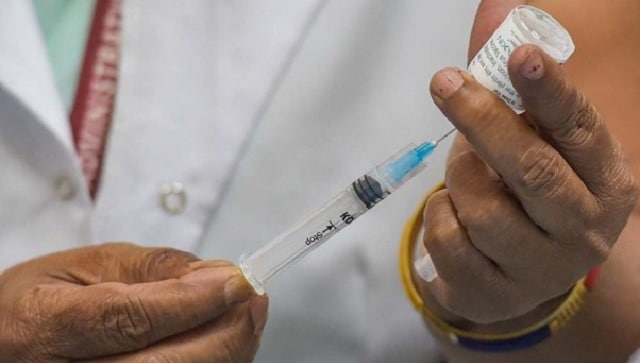 India
On the vaccine front, India's vaccination drive seemed set to get another push with SII announcing that it hopes to launch Novavax's COVID-19 vaccine 'Covovax' in India by September
Politics
Days after Moily stressed the need for a 'major surgery' on the Congress to make it electorally more competitive, Khurshid said these 'wonderful phrases' are not the answer