NITI Aayog vice-chairman terms Modi govt's performance 'miraculous', says macroeconomic parameters improved in 4 years
NITI Aayog vice-chairman Rajiv Kumar on Sunday termed the performance of the Modi government as 'miraculous'.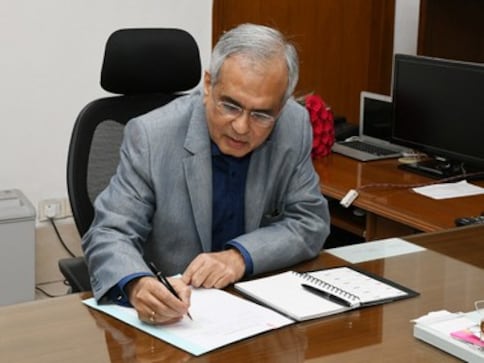 New Delhi: NITI Aayog vice-chairman Rajiv Kumar on Sunday termed the performance of the Modi government as 'miraculous' while saying that all the macroeconomic parameters including growth, inflation and fiscal deficit have shown considerable improvement in the last four years.
The government has done well on all fronts considering that the country plunged into a state of policy paralysis and was on a standstill mode during the closing years of the UPA regime.
Narendra Modi took over as the 15th Prime Minister of India four years ago, on 26 May, 2014.
"In 2014, the economy was on decline, non-performing assets (NPAs) of banks had risen already. Plus there was a complete policy paralysis, the government was on standstill. With that kind of legacy, it is quite miraculous that we have come to where we are at this moment in terms of macroeconomics," Kumar told PTI in an interview.
He further said that inflation is down now, foreign exchange reserves are high, fiscal deficit is in control and growth has accelerated.
This government has also made growth hugely inclusive, he added.
"...in terms of the macroeconomics conditions we have achieved what would have been very difficult for anybody to have thought that this is possible," he said.
Kumar admitted, however, that some areas for concern still remain.
"For example, NPAs of banks are still high, the current account deficit (CAD) has not improved much, but it is still better than 2014.
"Oil prices, which had given us comfort, have increased, which means that we will have to look at macroeconomics all over again to make sure that we can sustain and maintain growth rate, which I think we will be able to do," he said.
Kumar also emphasised on the need to look at corporate governance in the banking sector to improve investment flows.
He expressed the hope that headline inflation won't go up and core inflation will remain subdued.
Replying to a query on the farm sector, he pitched for involvement private traders in procuring crops from farmers.
"I think that would be fiscally much more prudent and doable option, if we can implement it well," Kumar suggested.
India
NDMA and an Italian government entity for cooperation in the field of disaster risk reduction and management.
Sports
The PM said the achievements of the para athletes will help develop a sporting culture in the country.
India
The 20-day mega campaign titled 'Seva aur Samarpan Abhiyan' will begin tomorrow (17 September) and will conclude on 7 October