NITI Aayog to rely on mentors, outreach and a Rs 10 crore fund to encourage women entrepreneurs
WEP to disseminate information about government schemes, programmes and other initiatives in the private sector to promote women entrepreneurship.
The NITI Aayog recently rolled out a Women Entrepreneurship Platform (WEP) to provide opportunities to women, to help them realise their entrepreneurial aspirations, scale-up innovative initiatives and chalk-out sustainable, long-term strategies for their businesses.
WEP has been established under the leadership of Anna Roy, Adviser (Industry), NITI Aayog. There are two bodies that have been constituted. The first one is chaired by Amitabh Kant, CEO, NITI Aayog and has advocates like Chetna Gala Sinha from the Mann Deshi Foundation, Mira Kulkarni from Forest Essentials and Ronnie Screwvala of UpGrad. There is a management committee that is chaired by Anna Roy which includes Dr Som Dutta Singh, Trustee, Digital Leadership Institute, Yatin Thakur, MD, GEN Asia, Anjana Menon, Founder, Content Pixies, the internal NITI Aayog team, among several others.
Digital Leadership Institute (DLI), a trust, will serve as the knowledge partner for the WEP by providing free training to 1,000 women. Somdutta Singh, the founder of the DLI  and a member of the WEP's core management team, spoke to Firstpost about the initiative.
Excerpts from the interview:

What activities at the WEP help promote women entrepreneurship?
The Women Entrepreneurship Platform (WEP) aims to become an aggregation platform, to encourage women across diverse enterprise initiatives to come on-board, and thereby substantially increase the number of women entrepreneurs. The mission is to enable collaborations among peers, enablers, partners and industry professionals. WEP will act as a point of dissemination of information about existing government schemes, programmes and various other initiatives in the private sector to promote women entrepreneurship. WEP wants to evolve as a knowledge portal, addressing information asymmetry whilst offering services such as credit rating for new businesses, mentorship, apprenticeship opportunities and industry linkages.
How will this be carried out?
WEP has tied-up with a range of partners including SIDBI, FICCI, CII, the Digital Leadership Institute, Facebook, ShopClues and DICE Districts to name a few. SIDBI has identified five centres, viz. Pune, Chennai, New Delhi, Lucknow and Guwahati where existing nodal officers of MUDRA/Standup India will respond to finance-related queries raised by women entrepreneurs, and mentor them via their me4WE mentoring pool.
DLI will provide free training to 1,000 women through the WEP platform in the areas of beauty and wellness, fashion, health, accounting and taxation, competitive strategy, patent and company registration, PR and communication and digital marketing. DLI will collaborate with partners based in different cities to provide offline training and workshops, and the goal is to conduct at-least 12 workshops -- one offline workshop per month -- in different cities, especially in Tier II and Tier III cities.
FICCI, through its Centre for Innovation, Science & Technology Commercialisation will support both the domestic and international outreach activities of the WEP by connecting women entrepreneurs, leaders, venture capitalists, academia, angel investors, among others from across the globe. They will also undertake five national and three international outreach and networking events annually.
Facebook will provide ad credits to 100 women entrepreneurs who are selected through the WEP, to help them grow their businesses. Through Facebook's own properties and supporting pages of partner organisations of the WEP, Facebook endeavours to spread awareness of 25 inspirational stories of women entrepreneurs from India, who have changed their lives and improved communities around them by leveraging technology and resources available to them
DICE Districts has announced a Rs 10 crore fund for deserving women enterprises at the Women Transforming India Awards, by means of equity investments, through its accelerator. Up to 15 seats will be earmarked at the co-working space at DICE Districts Mumbai for a period of three to six months for the finalists of the Women Transforming India Awards, and they will also launch its training program in association with DLI, through their platform, to empower women entrepreneurs.
The Women Transforming India Awards in association with the United Nations and DICE Districts celebrates stories of exceptional women who are breaking the glass-ceiling and challenging stereotypes through entrepreneurial initiatives which address key development challenges through innovative solutions and/or impact their communities.
What is the selection process?
The first batch will be selected through the Women Transforming India Awards. This is not an accelerator or incubation program. WEP is an enabler and a platform wherein entrepreneurs will have the liberty to apply through the year; the first step to this is the Women Transforming India Awards. The awards will not just provide funding support, but also support them with mentoring, acceleration, partnership and all other attributes required to drive a successful entrepreneurial venture.
What ails women entrepreneurship in India?
Women entrepreneurs represent a tremendous, largely untapped pool of talent for economic growth and prosperity not just in India, but in any nation the worldover. However, they often face barriers to building businesses that their male counterparts do not encounter. While they may be making headlines in every aspect of our society, be it art, education, politics or business, they still end up donning several hats and playing multiple roles at home and away and are constantly faced with pitfalls that they have no choice but to contend with. India still remains largely patriarchal. And there's no escaping it.
Women entrepreneurs will constantly have to battle male egos and mental barriers. Entrepreneurship has been seen as a male-dominated bastion, and while the scenario is changing, there is still a long way to go. India has the third-largest ecosystem in the world with over 1,000 new start-ups added to the list in 2017. Yet the percentage of female start-up founders in India is a measly 11 percent. Comparisons based on gender are unavoidable in the business space, and often when a woman starts a business, even family and friends view it as a hobby or a side project to "keep herself busy". They are left with no option but to buckle down and prove them wrong with their work than trying to do so in a verbal exchange.
Lack of funding, a crucial factor in entrepreneurship, is a huge hindrance. Women entrepreneurs suffer from a shortage of finance on two counts. Firstly, women do not generally have property on their names to use them as collateral for obtaining funds from external sources. Thus, their access to the external sources of funds is limited. Secondly, banks also consider women less credit-worthy and discourage them from borrowing on the belief that they can at any time abandon their business. In such a situation, women entrepreneurs are bound to rely on their own savings, if any, and loans from friends and relatives that are often meagre.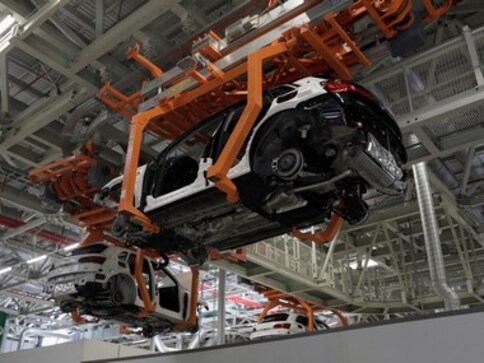 Business
With China being hit by coronavirus, India should look at positioning itself as alternative supply source: FICCI
Business
Demonetisation helped to push the graph of digital mode of transactions upwards.
News & Analysis
India is passing through the biggest technological revolution which will make data analytics critical for delivery of services to the people.