Niti Aayog says over 31 lakh new jobs generated in six months between September-February 2018
Niti Aayog said information on job creation was based on the additions made in payrolls from Employees' Provision Fund Organisation for all age-groups.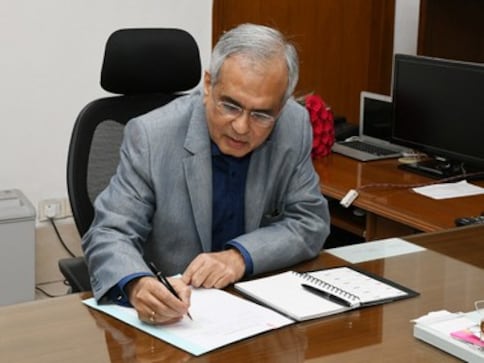 New Delhi:  Government think tank Niti Aayog on Thursday said 31.1 lakh new jobs were created in formal sector between September 2017 to February 2018, stressing that these "eye-opening" numbers put end to all "speculations" on job creation.
The government think tank said this was based on the additions made in payrolls from Employees' Provision Fund Organisation for all age-groups.
Niti Aayog said the monthly payroll data was released by Employees' Provident Fund Organisation (EPFO), Employees' State Insurance Corporation (ESIC) and the Pension Fund Regulatory and Development Authority (PFRDA).
The think tank said that payroll reporting for the formal sector will facilitate analysis of new and continuing employment.
"Data released by EPFO shows that during September, 2017 to February, 2018, 31.10 lakh new additions across all age groups were made in the payroll," the Niti Aayog said in a statement.
It added that this figure is provisional due to continuous updation of employee records, and that "actual figures may well be more than this".
"The numbers from these three organisations are an eye opener and put an end to all speculations and conjectures regarding job creation in the economy. They also strengthen the efforts made by the Government on job creation and formalization of the economy," it said.
It further said that 4,2 lakh new payrolls were generated from the New Pension Scheme (NPS) from Tier-I account alone.
NPS currently manages the corpus of around 50 lakh employees in State and Central government. For this study the Central and State autonomous bodies have been shown under Central and State governments respectively, while non-government refers to the corporate sector employees.
"From the above two organisations itself, 35.3 lakh new payrolls were generated during this six month period," the Niti Aayog said.
It further said that there other organisations such as ICAI, Bar Council, Medical Council and other professional bodies which could have such monthly data for payroll reporting for their professionals.
also read
Business
Read to know about the things that taxpayers need to consider before choosing between higher EPF and EPS
India
The Employees' Provident Fund Organization (EPFO) aims to promote employees to save funds for retirement 
India
The central government promulgated an ordinance last week to create a National Capital Civil Service Authority for the transfer of and disciplinary proceedings against Group-A officers from the DANICS cadre.