Why Nirma buying Lafarge's India cement biz for $1.4 bn makes immense sense
The deal, the proceeds of which will be used to pay down LafargeHolcim's debt, is subject to approval by the Competition Commission of India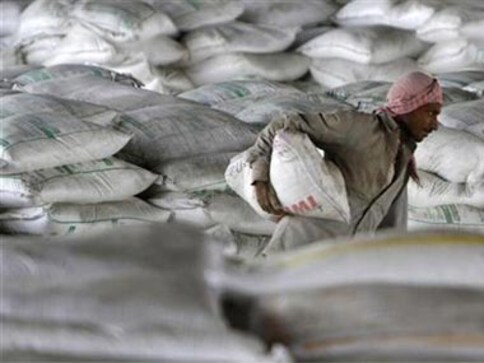 LafargeHolcim has agreed to sell its Lafarge India business to Nirma Ltd for an enterprise value of around $1.4 billion.
"This agreement is an important step in our 3.5 billion Swiss franc ($3.56 billion) divestment programme," LafargeHolcim Chief Executive Eric Olsen said in a statement.
"With this deal, two-thirds of the programme has been secured and the remainder of the program is well on track. We are confident that we will meet our target by the end of this year."
The deal, the proceeds of which will be used to pay down LafargeHolcim's debt, is subject to approval by the Competition Commission of India.
However, what surprises many is the deal being sealed by a company (Nirma) which has a very small presence in the cement industry.
According to a financial daily, detergent maker Nirma has been trying to gain a major presence in the country's cement industry. Although demand for the commodity is currently growing at a relatively steady pace but the sector holds major promise given the government's thrust upon giving infrastructure a strong push in the next few years.
"Nirma already has 2 million tonne cement capacity in Rajasthan and they are putting up a new capacity in Gujarat. Thus they were very keen to buy this asset," Mint reported quoting a person familiar with the deal.
While the detergent making company outbid other serious contenders such as JSW Group and Piramal Group, two other business houses with no presence in the cement sector, investment banker Anil Singhvi, however, feels Nirma has paid a very high valuation for Lafarge's assets, a CNBC TV18 report said.
However, Singhvi felt Nirma will do well in the cement space, as the company too was a very well-known household brand, the report said. Post the deal, Nirma will join other serious players in the industry with almost close to 13-14 million tonnes of capacity.
A report in The Economic Times on Tuesday noted that apart from these, there are good operational synergies too between the two companies. Nirma, a company which started off as a detergent maker, had over the last many years backwardly integrated and started making soda ash and mining lime stones, a key raw material for soda ash. Lime stone is a raw material for cement manufacturing too.
According to the ET report, its expertise in lime stone mining will help Nirma keep the costs low.  In fact, with the acquisition, Nirma has got once in a life time opportunity to ramp up its cement business, feel analysts.
"This is a once in a lifetime opportunity to enter India with a solid base or ramp up quickly. Many like Nirma have been struggling to grow organically. We have seen a wave of consolidation over the past year as weaker, sub-scaled companies including Reliance Cements sold assets to pare debt," an earlier report in The Economic Times quoted a senior executive of a party directly involved in the deal process.
He notes that while the earlier deals were more asset sales, Lafarge gives a great business opportunity.
"You get the plants, the marketing set up and some very powerful brands along with the operating teams," the ET quotes the senior executive as saying.
also read
Business
Signalling a major restructuring of its India operations, global cement major Holcim on Wednesday initiated moves which would eventually result in Ambuja Cements, ending up with a 50.01 percent stake in cement major ACC, in phases. Here's all you need to know about the deal.
Biztech
The new integrated platform will bring together critical functions across business units such as finance and accounts, procurement, supply chain management and HR.
Fwire
Aditya Birla Group is evaluating a possible buyout of the South Africa operations of France's Lafarge SA, the world's largest cement company.