Nirav Modi left India on 1 January, say agencies; Punjab National Bank detected the fraud on 3 January, says CEO Sunil Mehta
The PNB chief also said that his bank will never back any wrongdoing and it was PNB that has exposed the scam
News agency ANI on Thursday reported that diamond tycoon Nirav Modi left the country on 1 January 2018 and the Central Bureau of Investigation (CBI) was informed of the incident on 29 January, which was 28 days after Modi left country. The investigating agency CBI registered the case on 31 January. Besides, a lookout notice has also been issued against Nirav Modi, ANI quoted official sources as saying.
A day after the Rs 11,000 crore banking fraud was detected, the Punjab National Bank held a press conference in New Delhi. The PNB in the presser claimed the scam had started back in 2011 and the bank could detect it in January this year. "We had reported it to the agencies concerned," Punjab National Bank (PNB) MD Sunil Mehta said in the media briefing.
The Rs 11,000 crore Punjab National Bank fraud came to light on 14 February when the state run bank approached the stock exchanges informing them that there was a big banking scam at its Mumbai branch. The ANI quoted official sources as saying that Nirav Modi's wife, an American citizen, left India on 6 January, Mehul Choksi on 4 January, Modi's brother Nishal Modi, a Belgian citizen, on 1 January, 2018. The central agency CBI which holds a branch of Interpol in India had issued look out circulars against all the accused on 31 January, the official was quoted as saying.
#WATCH Live: Punjab National Bank (PNB) addressing media in #Delhi over Nirav Modi case https://t.co/7vZc879qOo

— ANI (@ANI) February 15, 2018
The PNB chief also said that his bank will never back any wrongdoing and it was PNB that has exposed the scam. "We detected the fraud on 3 January. We got to know that 2 of our employees did some un-authorised transactions. The bank initiated criminal action against our staff members," informed Sunil Mehta. According to reports, the Central Bureau of Investigation conducted raids in Mumbai at places belonging to Nirav Modi. The CBI sealed residence of Ami Modi, wife of Nirav Modi, in Mumbai's Worli district, a posh office locality. The searches were conducted on 3 and 4 February, reports said.
Hum kisi bhi galat kaam ko badhaava nahi denge. Hum log iss (#PNBScam) cheez ko surface pe lekar aaye: Sunil Mehta, MD PNB pic.twitter.com/miWOwaWSO0 — ANI (@ANI) February 15, 2018
Mehta also informed the media that the Narendra Modi government was closely monitoring the situation and the bank was getting every possible help and full support in nabbing the culprits
This is a standalone incident. It has taken place only in one of our branches: Sunil Mehta, MD PNB. pic.twitter.com/96D8KFgdna

— ANI (@ANI) February 15, 2018
The Opposition Congress part used the Rs 11,000 crore Punjab National Bank fraud for attacking the Narendra Modi government which has vowed to eliminate balck money since its its inception in May 2014.
Congress leader Randeep Surjewala posed a number of questions before the Narendra Modi government asking why a person like Nirav Modi was able to dodge India's elite law enforcement agencies mainly the Financial Intelligence Unit.
How can #NiravModi and Mehul Choksi dupe the entire banking system through forged Letters of Understanding under the nose of Modi govt? Who is responsible for biggest bank loot scam unleashed by chhota Modi?: Randeep Surjewala, Congress pic.twitter.com/ECW6auBk63 — ANI (@ANI) February 15, 2018
The Bharatiya Janata Party (BJP) in its counter attack on the Congress party said that it was not in power when the fraud happened in 2011 asking what the Congress government was doing between 2011 and 2014?
We were not in govt in 2011, if Congress is making allegations, were they sleeping from 2011-14? They should've probed it. This govt is taking cognizance of matters & probing them. Congress' was a govt of scams & they established these scamsters: MoS Finance SP Shukla #PNBScam pic.twitter.com/HfubZ01WaT

— ANI (@ANI) February 15, 2018
Click here for LIVE updates on Punjab National Bank fraud case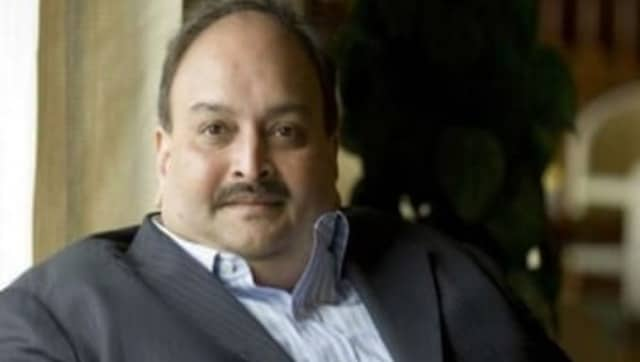 India
As per the court's decision, Choksi can travel to neighbouring Antigua and Barbuda only for the purpose of medical treatment.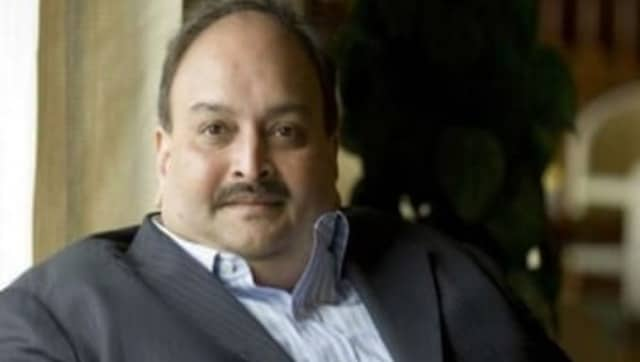 World
Choksi's trial for illegal entry before a magistrate has also been stayed, which is likely to pose hurdles in the battle to have him extradited to India