Nirav Modi fraud: PNB will recover from impact of scam in six months, says CEO Sunil Mehta
PNB said on Tuesday that it will recover from the impact of the recent fraud in six months' time and is actively working to improve its internal systems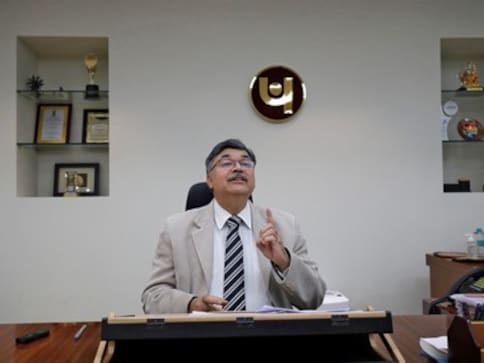 New Delhi: State-run Punjab National Bank (PNB) said on Tuesday that it will recover from the impact of the recent fraud in six months' time and is actively working to improve its internal systems by incorporating analytics and artificial intelligence (AI), as Niti Aayog CEO Amitabh Kant ruled out privatisation of banks.
According to a PNB release, at the bank's circle heads' conference here PNB Chief Executive Sunil Mehta said the bank has strengthened the process of credit underwriting "to wean out any possibility of fraudulent behaviour and ensure a fair evaluation".
In February, PNB reported the Rs 13,000 crore fraud committed by the accused diamantaire Nirav Modi and his uncle Mehul Choksi -- both of whom are on the run.
"Every threat is an opportunity and PNB has the capability and capacity to come out of this situation. It will bounce back in six months," Mehta said in his address, according to the statement.
"Over the past few months, PNB has been actively working towards improving internal systems by incorporating analytics and AI for the reconciliation of accounts.
"With the help of third-party analytics, PNB will get access to contact information of PNB defaulters who have a good credit record with other lenders and identify and automate profitable lending strategies and minimize credit and fraud risk," he said.
Amitabh Kant said in his address that the government is not interested in privatising public sector banks (PSBs) and that the bigger challenge for PSBs is the advent of new players and increased competition.
According to the statement, he said: "My message to PNB is to stay determined, recognize gaps, recapitalise, resolve and reform."
Opinion
Many foreign rankings and indices are arbitrary. They often lack robust methodology. Several are susceptible to bias. It is imperative therefore to construct a credible India-authored ranking template
Explainers
Many commentators believe journalism is on the cusp of a revolution where mastery of algorithms and AI tools that generate content will be a key battleground
Explainers
Deepfake is a form of AI technology used to create manipulated and fake images, videos and audio that seem real, often with the intention to deceive or spread misinformation. This synthetic digital content is being used to target women and is adding to the spread of misinformation online