Nirav Modi fraud: 5 reasons why SBI chairman Rajnish Kumar is wrong about PSB privatisation
Privatisation may not be a panacea for the problems of state-run banks but it can lift them to a better operational environment and more importantly leave these banks fight in the market competition where only the fittest survives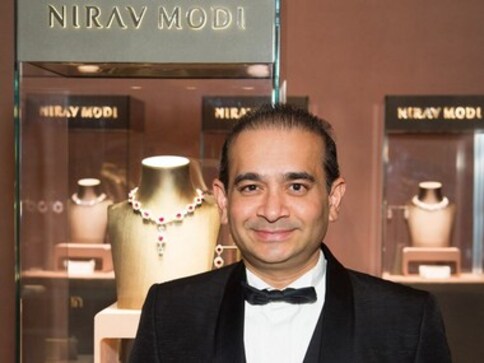 In an interview with the Economic Times, State Bank of India (SBI) Chairman Rajnish Kumar came down heavily on those seeking privatisation of Public Sector Banks (PSBs) post the Rs 11,400 crore PNB fraud.
State-run banks play a vital role in the hinterland where private sector refuses to go, Kumar said in the interview. "There is a huge socio-economic agenda which only public sector banks cater to,' Kumar was quoted as saying. More critically, Kumar also made a point to say that public sector entities have high governance standards compared with private sector. Hence, it is incorrect to argue that PSBs should be privatised in the backdrop of PNB fraud and high NPAs of state-run banks, Kumar said.
Certainly, Kumar has a point as far as contribution of state-run banks in serving distant villages of the country but his argument with respect to privatisation of PSUs and their governance standards do not hold for several reasons:
First, no one is disputing state-run banks' contribution to nation building. It is a fact that PSBs moved to villages and opened branches while private sector hesitated to go beyond city centres. But, remember, PSBs' love for India's villages was not by choice but by compulsion following the bank nationalisation in 1969 by Indira Gandhi.
The governments of the day positioned these institutions as banks for the poor and often used them as vehicles to roll out populist schemes. For instance, the burden of executing massive farm loan waivers time to time and the onus of pushing substantial chunk of farm credit to even undeserving candidates for the sake of meeting targets fell upon these entities.
Busy in fulfilling government schemes, directed lending requirements and public infrastructure projects, these banks soon forgot the golden rules of the game mainly creditworthiness of the borrower, strict monitoring of end-use and cost-effective, efficient style of operation that their competitors adapted fast. Today, India has 21 state-run banks. So many government banks in state-control is quite unnecessary in an ambitious economy that is thirsty for foreign investments. Hence this is the time to privatise most of them.
Second, experts have time and again pointed out that the government shouldn't be owning these many banks. Very recently, at the Global Business Summit,  Kotak Mahindra Bank executive vice chairman, Uday Kotak said India doesn't need so many state-run banks. But that isn't the first time a senior banker is talking about the merits of privatisation. In May, 2014, a Reserve Bank of India (RBI) panel headed by former former Axis Bank chairman, P J Nayak submitted its report recommending privatisation of PSBs taking into account the low productivity and steep erosion in asset quality and for having "demonstrated uncompetitiveness of public sector banks over varying time periods". There is a very clear consensus on the need to privatise state-run banks.
Third, State-run banks constitute 70 percent of the banking sector. But, if one looks at their NPAs (non-performing assets), over 90 percent are on the books of these lenders. Most big NPA accounts belong to these lenders. It's not that private sector lenders do not have bad loans. But, the way bad loans have piled up in certain state-run banks eroding their financials are astonishing.
How come PSBs perennially become victims of NPAs and private sector manage to stay largely unhurt? The answer can be traced back yet again to political pressure to lend to certain corporations and lack of autonomy. There are many cases where political parties in power have been allegedly aiding influential corporate borrowers who later turned defaulters.
Four, the immediate trigger for calls for privatisation is the PNB fraud allegedly perpetrated by billionaire diamond merchant, Nirav Modi. As is evident already, PNB symptomises a larger illness in the state-run banks — painfully poor risk management practices and compliance record. In an interview with Firstpost, KC Chakrabarty, former RBI deputy governor, and former chairman and managing director of PNB said the fraud is the result of long-followed poor risk-management systems and inefficient auditing practices, Chakrabarty said, adding there needs to be proper risk-based audit and supervision in place to prevent such frauds.
Banks do various types of audits of their accounts, the banking regulator, the RBI, too does periodic monitoring of bank transactions, the government (majority owner of these banks) frequently reviews the PSU bank performance. Yet, none of these could sniff out a fraud that has been going on since 2011. How did the government (the majority owner in PNB and other PSBs) did not know about this deeper malaise for so long and why something like this doesn't happen in private banks?
Between 2014-15 to 2016-17, the total number of frauds reported in PSBs stand at 8,622, according to a submission in Parliament. A total of 1,146 staff were involved whereas in private sector banks 4,156 frauds were reported involving 568 staff. Considering the size of PSU banks, this number is not too big though. Five, on most of efficiency parameters, such as percentage of total NPAs to total advances and return on assets, private sector banks stay ahead of their public sector peers. Look at the table here:    
Privatisation may not be a panacea for the problems of state-run banks but it can lift them to a better operational environment and more importantly leave these banks fight in the market competition where only the fittest survives. That isn't the scenario with PSBs. No matter how inefficient these banks are, the government continues to support these entities with periodical capital infusion. This is akin to throwing good money after bad. At the end of the day, it is the taxpayer's money that is wasted feeding inefficient entities. If social service is the idea, the government doesn't need to privatise all PSBs. It can certainly keep 5-6 large PSBs under its control and let go of the rest. SBI chairman may not have a strong argument here.
(Kishor Kadam contributed to this story)
Business
The industrialist bought pomegranates from the vendor and settled the payment with digital money. He also informed that Bachche Lal Sahani, a local fruit seller, happened to be one of the first merchants to accept 'e-rupee' transactions
Education
This SBI PO exam is being organised to fill up 1673 vacancies. Out of these, 1600 are regular vacancies and 73 are backlog vacancies
India
According to officials, the Reserve Bank of India and National Payments Corporation of India, a state-backed company that runs UPI, had approached other nations about making their payments systems 'interoperable' with the technology, as a part of this digital diplomacy campaign