Nikon aims Rs 1,200 crore sales in FY19, expects 30% sales from D-SLR and mirrorless segment in next 3 years
Nikon is expanding its retail presence and has plans to add 10 more Nikon experience zones to take the tally to 150, besides engaging more photo enthusiasts through its Nikon photo schools.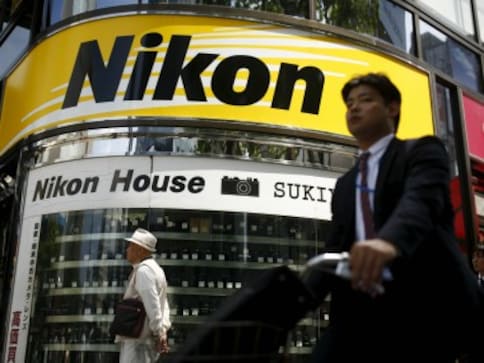 New Delhi: Japanese imaging product major Nikon India is targeting around 5 percent growth in turnover at Rs 1,200 crore this fiscal on the back of its D-SLR and mirrorless cameras, a top company official said.
Nikon India is working on a twin strategy -- expanding the mirrorless camera segment, which is expected to grow in coming years while focusing on its traditional D-SLR (digital single-lens reflex) cameras.
The company is also expanding its retail presence and has plans to add 10 more Nikon experience zones to take the tally to 150, besides engaging more photo enthusiasts through its Nikon photo schools.
"Last year, we have concluded to around Rs 1,150 crore and we are aiming this year (FY 2018-19) close to Rs 1,200 crore, with approximately 5 percent increase," Nikon India Managing Director Sajjan Kumar told PTI.
He further said, "The growth would come from D-SLR segment which is still growing in India and mirrorless and full frame cameras."
The company as part of its strategy today introduced Nikon FX format (full-frame) mirrorless cameras Nikon Z 7 and Nikon Z 6, strengthening its presence in the segment.
"Year on year share of mirrorless cameras would increase. Today they are contributing 12-15 percent from mirrorless and it is bound to increase in the coming years and within two years I am expecting it to close 30 percent for Nikon as well," he said.
Nikon India, a wholly-owned subsidiary of Tokyo-based Nikon Corporation, expects India unit to contribute around 5 percent of its global sales in the next two financial years.
"Today, we are contributing close to 2 percent of the worldwide pie within the imaging as a category certainly, we would like to contribute around 5 percent in the next 2-3 years," Kumar added.
Nikon has a retail presence over 3,000 point of sales pan India and has presence across all formats. It will add 10 more Nikon Experience Zone, which are in a shop-in-shop format, by the end of this fiscal. The company has 140 Nikon Experience Zone at present, he added.
Nikon India which presently has around 45 percent market share in the domestic market in D-SLR and compact cameras, expects to retain its position, he added.
Presently, the estimated size of the Indian D-SLR market is estimated to be around half million units and is growing between 8 to 10 percent. It is expected to be around 5.4 lakh unit this fiscal.
The company is also organising several Nikon School Workshops to engaging several photo enthusiast, where it organises photography workshops, training etc by associating with ace photographers.
"This year, we are aiming 820 workshops. Year on year, we have shaped our Nikon School Concept... we are reaching out to the customer so that they can directly hear from the brand ," he said adding that these workshops are happening are around 200 locations and not confined to top cities only.
Mirrorless camera does not require a reflex mirror, a key component of D-SLR cameras. The mirror in a DSLR reflects the light up to the optical viewfinder. In a mirrorless camera, there is no optical viewfinder. Instead, the imaging sensor is exposed to light at all times.
News & Analysis
Here's how you can use filters to unleash your creativity and get more from your camera.
News & Analysis
Fujifilm has announced the all new X-T2 interchangeable lens camera which will begin selling in September this year
News & Analysis
Nikon showcased the newest camera in their line up of mirrorless cameras, the Nikon Z 30. The camera is being aimed at vloggers and amateur content creators who have outgrown their smartphone cameras and plan on getting into some serious gear for their social media profiles.