Nikesh Arora's hawk eye replaced, Softbank may dilute investments in India
However, Ankur Bisen has a different take: Arora may be the face of Softbank in India, but no company gets shaken because one person at the top chooses to leave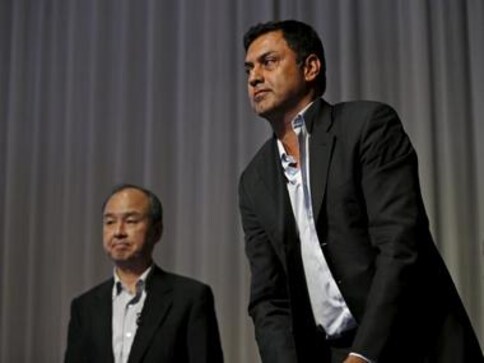 The immediate fall-out of Nikesh Arora's stepping down as president and COO of Softbank will be that the company may prune its investments in India. This, say analysts, may be the immediate result of Arora no longer being the face of the investment arm of the firm in India.
Paula Mariwala, Executive Director, Seedfund and Bhavin Turakhia, Co-Founder, CEO of Directi and a serial entrepreneur feel that the Japanese giant may dilute their stakes in India. Softbank has been big investors in India and have invested in Ola, Snapdeal, Oyo Rooms, Housing.com, among others.
In 2014, Softbank invested $210 million in Ola along with existing shareholders,  $627 million in Snapdeal and $90 million in Housing.com along with existing shareholders such as Falcon Edge. In 2015, the company invested $120 million in Grofers, $100 million in Oyo Room along with other investors.
"Arora is a well-recognised intellectual who must have had a clear mandate for India and that was seen in the many investments in Indian firms. However, with him no longer in the hotseat, Softbank's India-focus may be slightly diluted," says Turakhia.
In January this year, Softbank CEO Masayoshi Sen had announced in one of his many trips to India and meeting with PM Modi that he was bullish about India and sectors such as Cleantech and environment.  When Son was in India in January, he announced that he had invested $2 billion in Indian firms and planned to invest $10 billion in the coming year.
"He is seen talking and meeting people in India, but is that translating in investment on the ground," asks Harish HV, Partner, GrantThornton. He feels that there is much more than the news of Arora stepping down. "That is an internal matter with Arora and Sen. I think their business has taken a beating and the company may not have money to invest in India."
No organization's present or future hinges upon the workings of a single individual. That would be a disastrous path to go down. Though Arora's stepping down will have an impact in the short-term, say analysts, it won't have a long-term impact, they concur.
Agreeing that Arora was the face of Softbank in India, Ankur Bisen, Senior Vice-President, Technopak Advisors, a management consultant firm, says that no company get's shaken because one person at the top chooses to leave. However, one must credit Arora for having identified the path and connected with Indian startups, he adds.
He believes Softbank will not dilute its focus here because India is a compelling growth story and those fundamentals have not changed. Softbank has issued a statement that their focus will be on special areas and that won't be diluted, he says.
.
Business
Ken Miyauchi was the head of the group's Japanese telecommunications operations
News & Analysis
Japan's SoftBank has agreed to acquire Arm Holdings, which is UK's top technology company which licenses chipset designs which are used in majority of the smartphones, for £23.4 billion.
News & Analysis
Japan-headquartered SoftBank, which has pumped in $2 billion into Indian start-ups, will step-up such investments as it potentially sees the country driving the global growth in this century, the group's chief executive Masayoshi Son said here on Saturday.