Nikesh Arora under fire over Softbank's Housing.com, Snapdeal investments
Arora has denied any wrong doing on his part.
Nikesh Arora, president and chief operating officer of Softbank, who spearheaded many investments by the Japanese multinational into India last year, has been accused of wrong doing and poor investment decisions, according to media reports.
According to a report in Bloomberg, a clutch of Softbank investors has written to the company seeking an investigation into some the deals struck by the high-profile executive and even sought a possible dismissal. Arora is designated as the successor to Mayasohi Son, the current chairman, who is also the founder.
The 11-page letter signed by Matthwew Schwartz, a partner at Softbank, and sent through American law firm Boies Schiller & Flexner, has raised questions about Arora's conflict of interest as he is also the senior adviser to private equity firm SilverLake, the Bloomberg report said.
In a separate letter, an investor in Sprint Corp, controlled by Softbank, has sought his removal from position at the Japanese company, the report said. According to the report, Arora continues to get compensation in his role as a senior adviser to Silver Lake for technology investments which is similar to investments that SoftBank does.
Interestingly, two investments Arora did in India also figure in the letter - one is the investment into Snapdeal, in which he held a personal stake, raising the conflict of interest issue, and another one into real estate portal Housing.com, according to a report in VCCircle.
The letter also terms the compensation paid to Arora as 'alarming and intolerable'. Softbank paid Arora a phenomenal and yet unsurpassed pay package in Japan of 16.6 billion yen for the seven months of the previous fiscal year that he had worked, the Bloomberg report said.
Meanwhile, Arora is under no fire from his bosses at Softbank, which he joined in 2014 and was promoted as president soon after.
"I have complete trust in him and know he will continue to do great things for Softbank in the future," Masayoshi Son, founder and chairman of Softbank has been quoted as saying in the Bloomberg report.
Arora has denied any wrong doing on his part too. "I think my track record speaks for itself," he has been quoted as saying in the Bloomberg report.
With agency inputs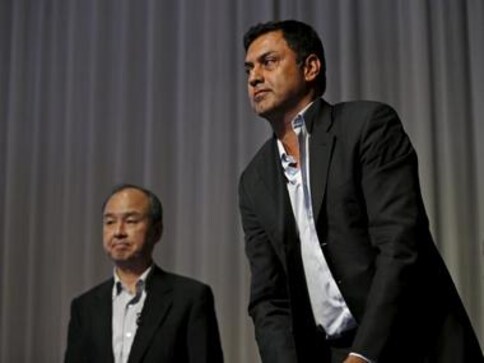 Business
However, Ankur Bisen has a different take: Arora may be the face of Softbank in India, but no company gets shaken because one person at the top chooses to leave
Business
Arora, succeeds Mark McLaughlin, who has led the company for nearly seven years and has played a major role in its torrid pace of growth.
Business
Ken Miyauchi was the head of the group's Japanese telecommunications operations