Nifty hits 7-month low, Sensex tanks 234 points after tax talk
Though Finance Minister Arun Jaitley yesterday sought to clear the air saying the government has no such intention, investors were already a nervous lot.
Mumbai: The rally in the previous session proved to be a temporary breather as the NSE Nifty today slumped to a 7-month low of 7,908 and the Sensex below 26,000, hit by talk of higher taxation after Prime Minister's remarks.
On Saturday, Prime Minister Narendra Modi had said market participants should contribute to nation-building in a "fair, efficient and transparent way" and promised more "sound and prudent policies and reform measures", which was seen by some as the government planning to impose long-term capital gains tax on profit made from investment in shares.
Though Finance Minister Arun Jaitley yesterday sought to clear the air saying the government has no such intention, investors were already a nervous lot.
This triggered selling, which saw the benchmark index fall for the eighth time in nine days to extend the last week's losing spell.
The 50-share Nifty after cracking below the 7,900-mark settled lower by 77.50 points, or 0.97 percent, at 7,908.25. This is its lowest closing since May 24 this year when it came in at 7,748.85.
The BSE Sensex resumed lower and dropped further before ending at a fresh one-month low 25,807.10, a loss of 233.60 points, or 0.90 percent. It had risen 61.10 points on Friday.
"With investors continuing to fret over demonetisation, Prime Minister Modi's comments on higher taxes from capital markets ensured early sentiment was decidedly weak. Finance minister's reassurance dispelling rumours soothed markets, but with FIIs continuing their preference for cash, buying interest remained thin and sporadic," said Anand James, Chief Market Strategist, Geojit BNP Paribas Financial Services.
Short-covering ahead of December month expiry in the derivatives segment on Thursday and value-buying in select stocks helped the indices recoup losses to some extent,
brokers said.
Foreign capital outflows continued, tracking other global markets.
Investors see equities to remain volatile in the near term as most foreign funds will be on year-end holidays amid absence of any major trigger.
Cipla took the biggest knock as it plunged by 4.94 percent followed by Lupin 2.78 percent, Tata Steel (2.64 percent), ONGC and SBI (2.07 percent).
From the gainers pack, HUL gained the most by rising 1.25 percent, Bharti Airtel 0.25 percent and TCS 0.17 percent.
Meanwhile, foreign funds sold shares worth Rs 1,462.65 crore last Friday, as per the provisional data.
Major Asian indices were down as investors cashed in on a recent global rally fuelled by expectations from the incoming administration of US President-elect Donald Trump.
Japan's Nikkei shed 0.16 percent but Shanghai Composite rose 0.40 percent. Hong Kong, Singapore and Kuala Lumpur markets remained closed today for a public holiday.
Europe was mixed in afternoon trade as indices in London and Paris moved up by 0.06 percent and 0.10 percent. Frankfurt was down 0.05 percent.
Back home, the mid-cap index fell 2.17 percent while the small-cap lost 2.10 percent.
Out of the 30-share Sensex pack, 25 ended lower. Among BSE sectoral indices, realty fell by 3.61 percent, followed by metal 2.85 percent, healthcare (2.58 percent),
PSU (2.05 percent) and power (1.79 percent).
The market breadth remained negative as 2,020 stocks ended lower, 577 advanced while 178 remained unchanged. The total turnover on BSE shrank to Rs 1,856.51 crore,
from Rs 2,402.87 crore registered during the previous trading session.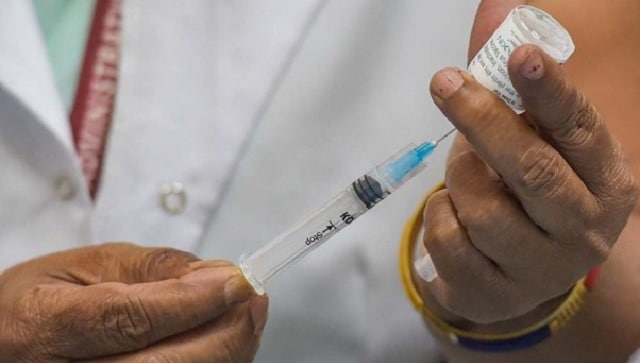 Blogs
While the original plan of 30 crore fully vaccinated individuals by July may extend by a few weeks, the year-end target can be more ambitious
India
The Centre will take over from states, which were supposed to be carrying out about 25 percent of the country's vaccination work, and continue with its ongoing inoculation efforts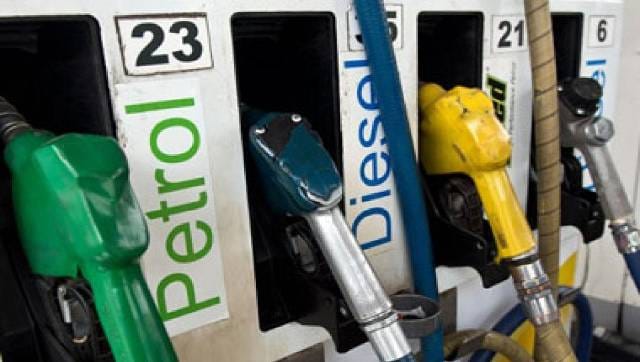 India
Ethanol is a biofuel, that is, a fuel produced by processing organic matter. The auto fuels we commonly use are mainly derived from the slow geological process of fossilisation, which is why they are also known as fossil fuels