Nifty crosses historic 10,000 mark, Sensex hits new high on IMF, earnings boost
The IMF on Monday said India will stay ahead of China in growth sweepstakes in 2017 and 2018. It also retained the GDP forecast at 7.2 percent for the current fiscal
The National Stock Exchange Nifty today crossed the 10,000 mark and the Sensex hit a fresh life high as investors continued to buy betting on an improvement in corporate earnings and higher economic growth predicted by the International Monetary Fund (IMF).
In the pre-opening trades, the Nifty had settled above 10,010.55, up 44.15 points, indicating the continuing momentum in the market.
At 9:35 am, the Nifty was at 9,986.50 20.10, up 0.2 percent and the Sensex at 32,310.25, up 0.2 percent. As many as 27 shares advanced while 24 declined on the Nifty. All the sectoral indices were in the green.
On Monday, the Nifty had broken free and hit an all time high of 9,982.05 during the intra-day. However, it closed at 9,966.40, a life high, up 51.15 points, or 0.52 percent, over its previous close.
The IMF had on Monday said that India will stay ahead of China in growth sweepstakes in 2017 as well as 2018 and retained the GDP forecast at 7.2 percent for the current fiscal.
In its World Economic Outlook Update, India's growth is projected to accelerate to 7.7 percent in 2018-19, from 7.2 percent forecast for 2017-18.
"While activity slowed following the currency exchange initiative, growth for 2016 at 7.1 per cent was higher than anticipated due to strong government spending and data revisions that show stronger momentum in the first part of the year," The IMF said.
Meanwhile, Asian shares tread water on Tuesday with Australian stocks jumping 0.8 percent, clawing back all of Monday's 0.6 percent loss, Japan's Nikkei slipping 0.1 percent, and South Korea's KOSPI retreating 0.2 percent.
Chinese shares also fell, with the bluechip CSI 300 index down 0.3 percent and the Shanghai Composite dropping 0.1 percent. Hong Kong's Hang Seng slightly advanced.
The MSCI's broadest index of Asia-Pacific shares outside Japan edged up less than 0.1 percent, with some markets looking for fresh impetus after hitting multi-year highs in recent weeks and few drivers in the region to guide them, Reuters reported.
With inputs from agencies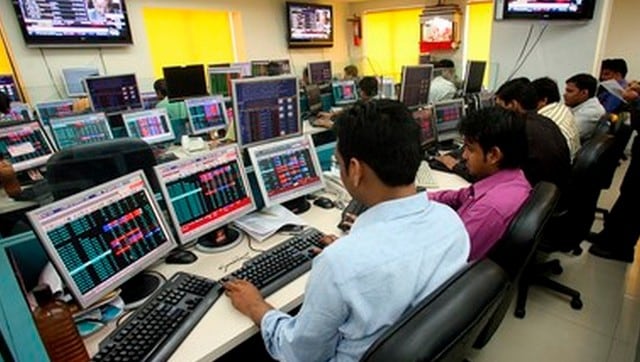 Business
Both Sensex and Nifty crashed over 2.5 percent at the end of the trading session, while Sensex fell 2.62 percent to 57,491.51, Nifty slumped 2.66 percent to 17,149.10
Business
The top gainers of BSE Sensex were Hindustan Unilever, Maruti, HDFC, Nestle India and HDFC Bank. The top losers were Bajaj Financial Services, Tech Mahindra, Tata Steel, Bharti Airtel and IndusInd Bank
Business
The top gainers were Power Grid, Bharti Airtel, Asian Paints, Maruti and UltraTech Cement. The top losers were Bajaj Financial Services, Infosys, Tata Consultancy Services, Sun Pharma and Hindustan Unilever