NHAI to raise Rs 10,000 cr through Bharatmala bonds; govt gives nod for implementing 24,800 km highways by 2022
The government has approved raising of Rs 62,000 crore by NHAI in 2018-19.
New Delhi: The National Highways Authority of India (NHAI) plans to raise Rs 10,000 crore through Bharatmala taxable bonds in the ongoing financial year, Parliament was informed on Thursday.
The government has approved raising of Rs 62,000 crore by NHAI in 2018-19.
"A draft self prospectus (DSP)/offer document has been filed with the stock exchanges and SEBI to raise Bharatmala Taxable Bonds through public issue with shelf limit of Rs 10,000 crore," Highways Minister Nitin Gadkari told Lok Sabha in a written reply.
The minister said as per the internal and extra budgetary resources approved for 2018-19 by the government, a sum of Rs 62,000 crore is to be raised by NHAI through various instruments/sources including Bharatmala bonds.
"The amount is being raised accordingly and till date a sum of Rs 41,170 crore has been raised by NHAI," he said.
Gadkari said the government conceptualised the Bharatmala Pariyojana for development of highways across the country which includes development of about 65,000 km of border roads, international connectivity roads, coastal roads, port connectivity roads, ring roads, among others.
"Under the phase 1 of Bharatmala Pariyojana, the government has approved implementation of 24,800 km highways and 10,000 km balance NHDP projects over a period of five years from 2017-18 to 2021-22," he added.
Find latest and upcoming tech gadgets online on Tech2 Gadgets. Get technology news, gadgets reviews & ratings. Popular gadgets including laptop, tablet and mobile specifications, features, prices, comparison.
India
The accident, in which all the occupants of the SUV died, happened on the Prayagraj-Lucknow highway near Deshraj Inara village around 11.45 pm on Thursday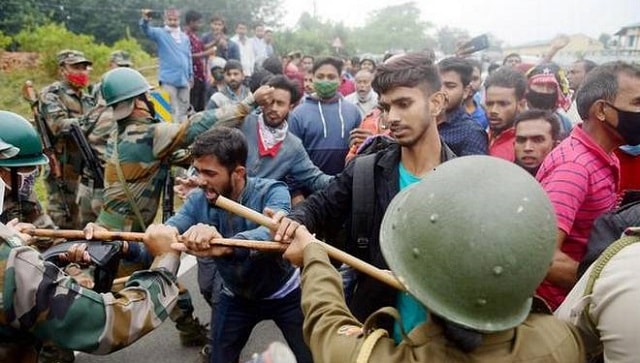 India
One person was killed and at least 23 injured when police opened fire at picketers who had blocked the Assam-Agartala National Highway on Saturday while protesting a plan to rehabilitate over 6,000 Brus in Kanchanpur sub-division
India
The encounter started after a vehicle carrying the terrorists was intercepted by security forces personnel near the Ban toll plaza of Nagrota district, officials said